While Autumn brings a flurry of excitement to many as the festive season approaches, there is typically an influx of shipments in the logistics industry as Black Friday and Christmas trends impact retail spending. This year, however, the political climate brings a new challenge to the peak season with the impact of Brexit still unknown.
That is why Rhenus Logistics UK, part of the global Rhenus Group, is urging businesses to plan ahead for when they need goods transported this Autumn to guarantee they receive their goods on
time.
Gary Dodsworth, road director at Rhenus Logistics UK, commented: "In the past, busy seasons and poor weather conditions increased the pressure for logistics providers to meet demanding delivery schedules. Thankfully, while seasonal demands continue to increase year-on-year, the effect on the industry has shifted.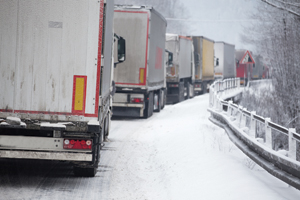 "At Rhenus we use 'actionable data' from the last three years to help understand annual trends and mitigate against potential issues. However, with the added complexities and uncertainties that Brexit brings to the logistics sector, we know that we cannot rely purely on previous trends. This is why we also have a dedicated Brexit team and a free, handy checklist for international businesses to help them manage their requirements in the run-up to the UK's scheduled departure from the European Union. We advise customers to contact us as early as possible to discuss their anticipated requirements across the busy Autumn season."
For more information on Rhenus' services please visit www.rhenus.com/en/uk/ or if you would like more information on Rhenus Group's Brexit precautions and advice please visit www.rhenus.com/en/uk/brexit