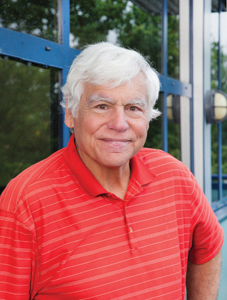 Environmental Packaging International (EPI), a division of EPR and sustainability reporting specialist Lorax Compliance, will take part in a panel discussion at this year's Northeast Recycling Council Much Ado About Plastics conference. Taking place in Providence, Rhode Island (29-30 October), the event brings together delegates from across the US to discuss timely topics in the source reduction, reuse, recycling, composting, and green purchasing industry sectors.
Victor Bell, US managing director at EPI, will deliver a presentation exploring extended producer responsibility requirements for packaging and providing his insight into the global plastics crisis. He will also participate in the 'managing plastics' panel discussion, alongside representatives from More Recycling and the Product Stewardship Institute.
Victor commented: "With countries around the world implementing Extended Producer Responsibility (EPR) programmes, customers are demanding more environmental data resources and sustainability factors from brand owners than ever before. EPI and Lorax Compliance offer a full range of services to help clients anticipate requirements and respond efficiently.
"Presenting at Much Ado About Plastics provides an excellent opportunity to discuss the latest industry challenges and opportunities with delegates. Each NERC event is designed to provide attendees with the opportunity to learn, share ideas and network with others."
Environmental Packaging International is a consultancy specialising in environmental compliance, product stewardship and sustainability goals. The company merged with UK-based Lorax Compliance in 2019 to provide a wider global service offering, combining Lorax's strengths in compliance data and technology with EPI's expertise in customised research and metrics tracking.
For more information about EPI, visit www.enviro-pac.com. For more information about Lorax Compliance, visit www.loraxcompliance.com