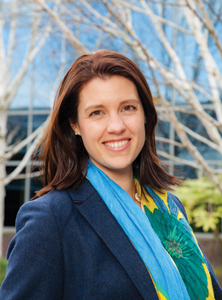 Michelle Carvell, Director and COO of environmental reporting specialist Lorax Compliance, has been announced as a moderator for the Sustainable Packaging Coalition's (SPC) Engage: London conference. Taking place between 23-24 October at The Design Museum in Kensington, the event will help brands and retailers understand how to align their sustainability goals with larger global frameworks and commitments.
Carvell will moderate the 'Making Sense of the Evolving UK and EU Legislation Around Recyclable and Compostable Packaging, EPR and Single-Use Plastics' session, which explores how legislation in the UK and Europe is addressing the issues surrounding used packaging and recovery. Speakers include Juan Manuel Banez-Romero, Senior European Public Affairs Manager (sustainability) at Mars Inc; and Virginia Janssens, Managing Director of the European Organization for Packaging and the Environment (EUROPEN).
A highly-experienced environmental reporting expert, Carvell co-founded Lorax Compliance in 2014 to help companies manage the escalating scope and complexity of environmental compliance. In the five years since, the company has produced more than 6,000 reports on half a million tonnes of packaging, 45 tonnes of battery data and more than 3,700 tonnes of electrical equipment.
"Being asked to moderate such an influential session at this year's SPC Engage: London conference is a huge privilege," commented Carvell. Alongside discussing quickly-evolving legislation from across the UK and Europe, we aim to share perspectives and examples from some of the industry's thought leaders to bring real clarity to this complex landscape."
Lorax delivers environmental compliance software (SaaS) and consultancy to companies who need to comply with local, national and global extended producer responsibility (EPR) waste directives. Earlier this year, the company acquired US-based consultancy Environmental Packaging International (EPI) to provide a wider global service offering, combining Lorax's strengths in compliance data and technology with EPI's expertise in customised research and metrics tracking.
For more information about Lorax Compliance, or its [insert further information], visit www.loraxcompliance.com