In this issue of Best Practice, we are delighted to select Bona as our Industrial Flooring Company of the Year.
Bona AB supplies market-leading flooring services and products for: installing, renovating, maintaining and restoring premium floors including: wood, tile, stone, vinyl, resilient, rubber, parquet and laminate.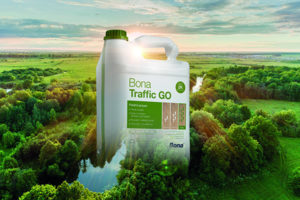 Established over a century ago in 1919 by Wilhelm Edner in Malmö, Sweden the family-run company has grown to global coverage across 17 subsidiaries, 70 distributors, five factories and 600 employees. The UK Milton Keynes distribution base is thriving, with a new, larger warehouse facility to help with growing demand. With a further emphasis on best practice, Bona has invested in a new training centre of excellence, where craftspeople in the flooring industry can enhance their applied knowledge of Bona machinery and products across three expert levels of training.
With the cost-of-living crisis impacting many businesses both here in the UK and across Europe, we asked UK Marketing Manager: Leanne Garvie how Bona was riding the storm,
"Bona has put into action a series of proactive strategies aimed at safeguarding and strengthening our business to address the challenges posed by the prevailing economic conditions.
We've observed rising demand for sustainable flooring solutions and services this year, which has greatly contributed to the growth of Bona's business. Bona's business model, which is founded on renovating rather that replacing flooring surfaces, is structured to ensure that future growth considers the sustainable perspectives of the environment, economics, and social conditions. It is our responsibility to ensure that Bona's value chain maximises positive impact and minimises negative impact."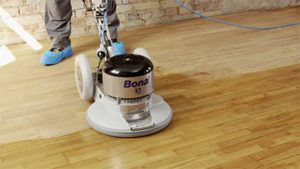 Bona has an impressive track record on sustainability, as an early adopter of sustainable sourcing and manufacturing processes, through to eco-friendly products and practices. As far back as the early 1970's, Bona was among the first in the industry to remove toxic and hazardous chemicals from hardwood floor finish and provide a water-based finish as a reliable and durable alternative. Furthermore, Bona was a pioneer in dust containment systems that remove carcinogenic wood dust from the air and environment during the hardwood floor-sanding process, protecting both workers' health and biodiversity.
"Throughout 2023, we have celebrated some key milestones. In early October, Bona received the U.S. E.P.A's Safer Choice Partner of the Year award for the third consecutive year. The award recognizes contributions of Safer Choice partners and stakeholders who, over the past year, have shown achievement in the design, manufacture, selection and use of products with safer chemicals, that furthers outstanding or innovative source reduction.
Additionally, Bona Germany was awarded the BSFZ-Seal for innovative companies by the German Ministry for Education and Research for three of our innovative and groundbreaking R&D adhesive projects." explained Leanne.

Bona has purchased its first electric truck (E-truck) for its Limburg facility in Germany. The new Scania truck is fuelled by green electricity, generated from the solar panels at the state-of-the-art facility.
With geothermal energy now rapidly gaining traction outside Iceland and the USA, Bona has recently invested SEK 4.5 million in a geothermal energy system for the production unit in Malmö, Sweden, further signalling Bona's ongoing commitment to renewable energy investment.
"With our company drive towards sustainability, Bona has introduced a new product: Bona Traffic GO, free from isocyanate and PFAs. The next-level 2K lacquer provides the latest advancements in curing technology.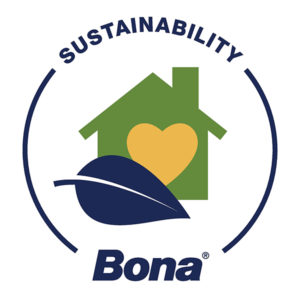 Since its establishment in 1919, Bona has consistently been a trailblazer in the flooring industry, and this dedication to sustainability and innovation remains unwavering as we progress into the present day.
The Bona team are delighted to have been selected for this prestigious Company of the Year award and continuously strike to be innovation leaders within the flooring industry." concluded Leanne.
T 0190 852 5150 
info.uk@bona.com
https://www.bona.com/en-gb/professional/