Established in 1937 by Fritz Schaefer, SSI Schaefer is a German, family-owned business. With the headquarters based in Neunkirchen, Germany, the company are proud to say they have more than 55 subsidiaries worldwide and have nearly 10,000 employees. Andover, Hampshire is home to the UK operations side, purchasing, finance, design, and general sales as well as the UK distribution centre.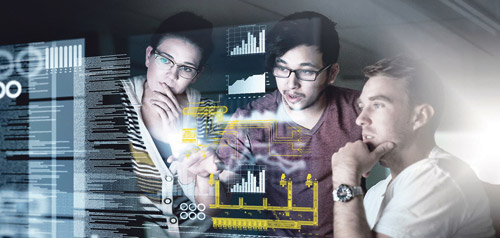 The rapidly expanding Midlands-based operation at Towcester houses Automation Sales, IT, Customer Services, Marketing and Project Management.
SSI Schaefer specialises in the supply of automated materials handling solutions and storage equipment.
For over 75 years, the company have been involved in developing systems which enable them to provide customers with solutions that are tailored for the storage of their products. The company's product portfolio ranges from pallet racking, shelving storage systems and metal & plastic containers through to complex automated storage and retrieval systems and IT control.
Customer service is at the heart of the company which is why they see their customers throughout the whole process, from buying to installing and aftercare.
We asked Mike Alibone of SSI Schaefer what the company's plans for the future are, in which he responded, "Our customer base is as diverse as our product portfolio, which enables us already to offer solutions to almost all areas of industry.
As an organisation in the UK, we will continue to grow – particularly as we complete more installations which become reliant upon our providing an ongoing support and maintenance service."
T +44 (0)1264 386685
solutions@ssi-schaefer.com
www.ssi-schaefer.com