Production commenced this month on a significant order for more than 500 subsea valves made up of ½" Ball Valves and ¾" Check Valves. The order that exceeds £2m is earmarked for shipment to South America for use on the Yellowtail Development, off the Guyanese coast. Oliver Valvetek has again been selected to work with the Subsea Equipment Manufacturer and the end user, following on from previous successful project executions.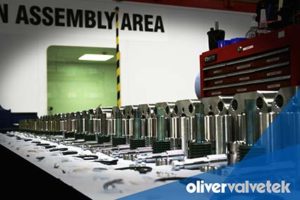 A number of important factors were considered by the customer in choosing the valves. Oliver Valvetek was able to provide a robust valve design to mitigate leakage risk to the environment and ensure long-term reliability; stem seals had dual seal technology to ensure double redundancy and the valves fitted with metal-to-metal gasket seals on the valve end connectors as opposed to conventional elastomeric seals.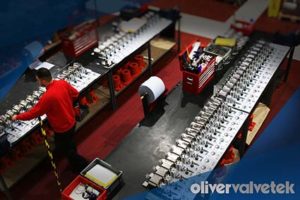 The customer used collaborative standardised valve design, which allowed the SDU design and valve operational interfaces to remain the same, thus significantly minimising the need for design changes. All the valves on the project are fully qualified to API6APR2F and API17D 2nd Ed and are scheduled for shipping between August 2022 and May 2023.
The ball valves were also subject to an additional specialist qualification for the project to ensure that process wetted sealing was not affected by aggressive process media.
To find out how Oliver Valvetek can meet your subsea project valve requirements, contact us by telephone +44 (0)1565 632 636, email us at sales@valves.co.uk or visit our website www.valves.co.uk