Oliver Hydcovalves manufactures valves for hydrogen and carbon capture applications that support the Net Zero Emissions Targets of industrial users.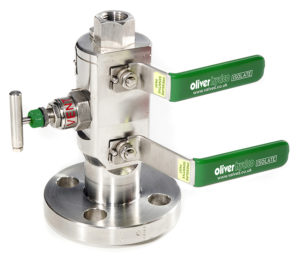 Innovation and manufacturing of high precision quality valves has earned Oliver a global reputation as the market-leader in Instrumentation, Transportation, Pipeline and Subsea valves. Research and development are a fundamental part of our success and dedicated testing facilities in Knutsford, England, has enabled us to once again be an industry first to qualify our ball valve with hydrogen. The valve was designed and tested to Oliver Hydcovalves own qualification standard that incorporates the requirements of ISO 15848-1 and was then verified by a third-party with hydrogen.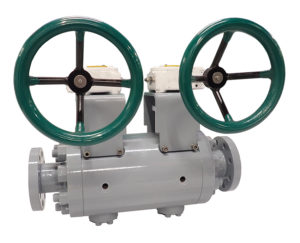 The future is now, change is constant and we embrace new ideas and ways of operation. This is why our R&D engineering team is comprised of long-term employees that know the industry, supported by new generations of engineers through our apprenticeship programme and university graduates, who all share a common motivation: to be the best at what we do. Test facilities include a hyperbaric chamber that's capable of testing valves to an equivalent water depth of 13,600 ft. designed for subsea applications such as carbon dioxide storage, enhanced well recovery and subsea hydrogen storage.
Valves we have available for hydrogen application now include transportation valves qualified in three bore sizes to meet the requirements of ISO 19880-3 and pipeline valves that are metal-seated, endurance tested to over 400 cycles and after which remain rated with zero leakage.
The growing demand for green and more sustainable energy such as hydrogen makes it a natural step forward for Oliver Hydcovalves. Drawing on five decades of manufacturing and engineering expertise in the supply of topside and subsea valves to the oil, gas and petrochemical industries, it puts us firmly out in front to meet this new demand for hydrogen energy.
Oliver Hydcovalves will be exhibiting at this year's Hydrogen Technology Expo in Bremen, Germany on October 19th & 20th. To find out how class-leading research and development facilities and our engineered-to-order solutions are energising the hydrogen valve market, contact Nick Howard or Rob Porter in the following ways; telephone +44 (0)1565 632 636, email: sales@valves.co.uk or online: www.valves.co.uk.