"These products are primarily designed for residential projects where a luxury feel is required without the luxury price tag. Premium 'living finishes' are usually associated with expensive hardware, however, our new Stanza Designer finishes have the 'living finish' look with the added benefit of the longevity associated with our other quality Zoo finishes, meaning they won't change or wear off over a short space of time," stated Jack Burford, Product Development Designer.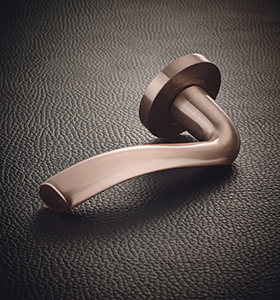 Driven by design, Zoo Hardware are designers and suppliers of architectural door hardware products including door handles, knobs, locks, hinges and more. Its brand-new range includes four unique finishes across eight lever designs accompanied by matching round and square rose Escutcheons and Turn & Releases, as well as finish matched suited hardware that includes hinges and latches. The new finishes are:
Oscuro Matt Black (OMB) which delivers an ultra-matt black finish
Etna Bronze (ETB) which delivers a dark bronze with molten red undertones that burst through under
direct light
Favo Satin Brass (FSB) which delivers a satin brass finish with a warm, honeyed hue to give a lightly aged appearance
Tuscan Rose Gold (TRG) which delivers a satin rose gold finish with a warm brown glow evoking the sun-drenched chestnut groves of Tuscany.
The new finishes reflect the unrivalled design skills portrayed by the company's in-house design team, ensuring its customers of its high-quality, top of the range level of service and expertise at hand. "The team constantly aims to push the boundaries of possibility for its designs, creating innovative, stylish and cost‐effective hardware solutions. Giving the ability to suite the finish throughout the space in which they are used, these will truly upgrade any home and be a talking point for any design conscious homeowner," said Jack.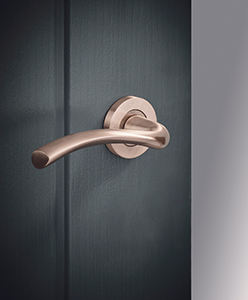 Zoo Hardware understands how important it is for customers to know they are receiving a high-end product at an accessible price point, which is why it will always endeavour to assist homeowners in upgrading their homes in the most simple and cost-effective way.
We asked Jack how the products have been received by customers, he responded, "Initial reactions have been positive. We truly believe these products are unparalleled in the current market, especially at this price point. Work started on the finishes in early 2021 by identifying the gaps and needs of the market, with the aim to end up with a range of finishes to suit any taste and style of property. Once we selected the four finishes to take forward, we then worked tirelessly throughout the year to develop each finish to the best possible level."
Offering a range of finishes that are uncompromisingly brilliant and designed to flawless perfection, the company has also launched further products worth noting. "We have also launched a range of hands-free products which help to reduce contact with hands and therefore reduces the spread of germs and a complete range of fire rated door packs which offer the ideal solution for internal doors within commercial properties. In the next few months, we will be launching our new range of anti-ligature products that will prevent individuals using the ironmongery as a means of attaching a ligature to inflict self-harm or harm to others."
For more information, please see below:
T 01228 672900
sales@zoo-hardware.co.uk
https://store.zoohardware.co.uk