Building and Construction Review is proud to announce that UK Spares has been chosen to receive our Spares Solutions Company of the Year Award, for establishing itself as one of the leading suppliers of spares for the electrical market.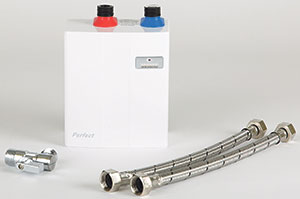 Based in Bristol, UK Spares ships its products nationwide, offering next day delivery to its extensive range of trade, retail and wholesale customers. Established in 1993, the company is owned by UK Electric Ltd, providing UK Spares with a strong foundation and financial stability to ensure reliable and unbeatable services. These are also underpinned by UK Spares' sister companies, which are involved in a diverse range of activities associated with electronic, mechanical, lighting and controls. This wealth of experience and expertise means that UK Spares' services are not only efficient, but incredibly well-informed, guaranteeing it will provide the right part every time.
Over the last 26 years, UK Spares has become a premium supplier of spares within its main area of expertise: electric water heating and space heating. As well as its excellent stock levels, UK Spares boasts a team of unrivalled experts, some of whom have over 20 years of experience in the industry. "Some of our competitors have less experience and knowledge than us, and may not carry out the necessary work and research to ensure the customer receives the correct part," explained Ross Graham, Manager. "We are confident we have the knowledge, skills and experience to ensure we find the correct solution first time, every time."
The last 12 months have seen immense change for UK Spares. "I've been with the company for six months now," explained Ross. "We've reassessed the business and put structures in place to improve our services, and we are now looking at taking on more people to help support our growth. It's been a fairly busy time for us and it's looking to be a very successful second half of the year."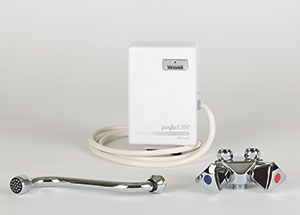 To support this growth, UK Spares has invested heavily in its website, looking to increase engagement and accessibility for its customers. Soon, it will allow trade users to log into an account and order spare parts 24/7, ensuring they can in turn support their own clients more efficiently. The website will also show live stock levels to allow customers to see an up to date overview of what is available for them to purchase.
"We've also increased our stock levels in preparation for the winter. This is always a busy time of year, so having more products on the shelf means we can continue to ensure next day delivery, which is a highly valuable benefit of our services and means customers can get the parts they need more quickly than ordering directly from the manufacturer."
Indeed, in the coming months UK Spares is looking to hire someone who will specialise in the running of the website, making it a focus for the company rather than pushing it to the side. "It's all about increasing customer engagement and building better relationships with them, which will only serve to benefit both the company and our customers going forward. Our customer service is the key thing for us, and we're always looking to improve."
As well as investing in its website, UK Spares is also looking to hire new staff in its sales department, to help develop the commercial side of the business. "We have also recently started offering spares for air conditioners, as well as expanding our range of shower spares. This is an area we will be focusing on in the future as we work to enhance the selection of parts and accessories we can offer to our customers. We have seen huge success in regards to our heating products, and we are hoping to replicate these achievements in more areas."
With access to over 100 suppliers, UK Spares is undoubtedly a leading stockist and distributor of top name and genuine spares, and looks set to achieve even greater successes in the coming years. If you would like to find out more information on its full range of products, head to the website or get in touch using the contact details below.
T 01454 620500
www.uk-spares.com