As part of this issue, Building and Construction Review is delighted to reward Wild Hart, formerly known as Classic Pod Company, with our Commitment to Excellence Award in light of their outstanding outdoors pods, green play spaces and superb gardens.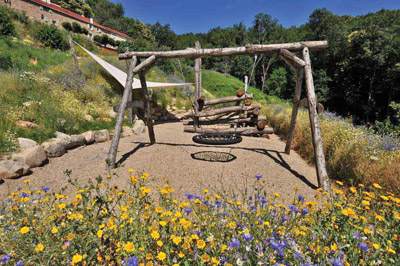 The Classic Pod Company was first founded back in 2016 by Nick Sneller, who boasts over 25 years of experience in Woodworking, cabin design and production. With a passion for not just the beauty of nature but its benefits too, Nick set up Classic Pod Company to provide handmade pods that would allow users to enjoy the outdoors and get back to nature.
After proving highly successful, Classic Pod Company was rebranded to Wild Hart in order to reflect the growth of the business, and the inclusion of gardens and green spaces to their services. Today, Wild Hart specialises in producing everything from playgrounds to play spaces, bespoke furniture, specialist gardens and their outstanding pods of course.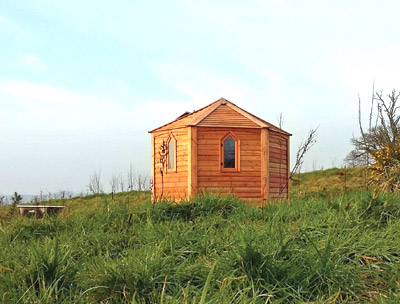 Wild Hart's playgrounds emphasise the need for natural play, combating the lack of green spaces available for children across the UK with play spaces that incorporate nature and greenery. Stimulating, safe and fun for children, the playgrounds have been popular with schools, local councils, leisure parks, camp sites and much more. Where Wild Hart really shines though is in their exceptionally clever Pods, which are perfect for those looking to go camping, glamping, or just enjoy the outdoors from the comfort of a pod. The pods are eco-friendly, insulated, feature double glazing and a 12v lighting system, and above all provide users with the perfect relaxing escape.
We spoke to Nick about what we can expect from Wild Hart next, to which he explained, "We have just launched our highly innovative Octa-Pod which is named for its 8 sided structure. Because the Octa-pod is modular, it is extremely customisable, with users able to build the pod the exact way they want." With a kitchenette, space for a double bed and bathroom, the Octa-pod is revolutionising the way we experience nature, bringing all the creature comforts of a home to the great outdoors.
Wild Hart also design therapeutic and beautiful gardens, with their Wild Play Garden winning a number of awards, including the Gold Award, Best Show Garden and People's Choice Award at the RHS Show. The hand-crafted Wild Play Garden is a 17m by 35m garden, designed with Nature therapy in mind, and purpose built for a school for autism. In the same vein, Wild Hart have also built sensory gardens with plenty of plants, foliage and flowers, especially for care homes. These gardens exude full, blooming scents, rich colours and hues, and a number of different textures to awaken the senses.
If you would like to find out more about Wild Hart, be sure to ring or email Nick using the details below to see how he can help bring your outdoor escape dream to life.
T +44 (0)7971 869058
nick@wild-hart.co.uk
www.wild-hart.co.uk