Established in 1942 as Dudley Hill Engineering, Dudley Industries boasts over 75 years of experience in engineering high quality sheet metal products, covering initial design all the way through to full scale manufacture.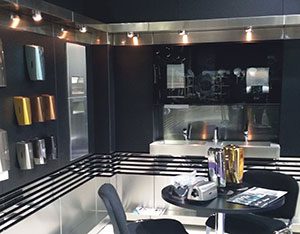 They offer washroom accessories, pest control equipment and contract manufacturing services, specialising particularly in the hygiene and pest control industry.
"We design and make everything from scratch in our own factory, using our teams of highly qualified designers and engineers," says Chrissie Rowlinson, Marketing Manager. Indeed, some of Dudley Industries' core strengths include their in-house design, as well as the impressive breadth of their product range and the outstanding quality of the materials they use.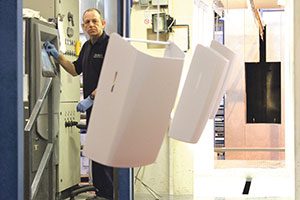 Boasting expertise in manufacturing wash stations, recess units and behind-the-mirror units, Dudley Industries believes that all of these should be part of the build. A particular product to note is the Wudu Unit, which is used to wash hands and feet in preparation for Islamic prayer, making it an essential addition to multi-faith facilities.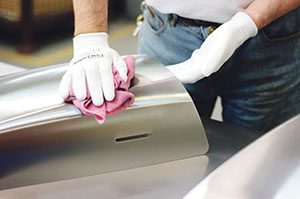 Dudley Industries' products are also crucial for establishments in the public sector, such as care homes and mental health care facilities. For patients with dementia, they offer products with contrasting blue and white colours, to help distinguish them from the wall decor on which they are mounted. This helps people with dementia to maintain their independence for as long as possible, improving their quality of life. Dudley Industries also manufactures anti-ligature soap dispensers and paper towel dispensers for those in mental health care.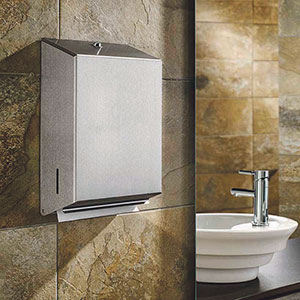 With ambitions to continue their impressive growth, Dudley Industries is currently developing their market in the Middle East, with plans to attend The Hotel Show in Dubai this year. Furthermore, they have product innovation planned throughout the year, with a new range of behind-the-mirror products launching soon.
If you would like to find out more information on their full range of services and products, head to their website. Alternatively, get in touch using the contact details below.
T 01253 738311
sales@dudleyindustries.com
www.dudleyindustries.com