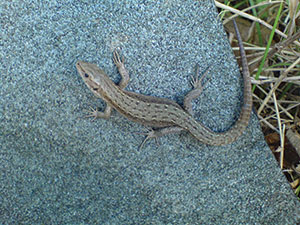 Within this issue of Building and Construction Review, we are proud to feature leading consultancy company Richard Graves Associates for their ongoing commitment and work within the development and construction industry.
Richard Graves Associates is an ecological consultancy company for the development/construction industry. First established in 2012 by Richard Graves, the company delivers an all-encompassing consultancy service that provides expert advice and assessments on its clients' developments, to produce the most compliant ecological development possible to eliminate and minimise the impact on the surroundings and wildlife.
Richard Graves began his journey into ecological consultancy in 1999, and with 20 years of experience and knowledge Richard has gained a great reputation for his ecological services. Richard has been acknowledged by various organisations, including the Charted Institute of Ecology and Environmental Management for his outstanding contribution to the profession of ecology and environmental management. Richard has gained recognition on a global scale and is regarded as an expert in bat ecology and bat surveys.
In terms of services, Richard Graves Associates covers before, during and after development consultancy. Advising on ecological issues and helping its clients maintain compliancy and meet environmental regulations, Richard Graves Associates assists its clients to implement and accomplish ecologically approved development planning. Using their years of knowledge and expertise, the team at Richard Graves Associates provides a dedicated service for clients and advises on various ways to incorporate, prove and sustain ecological compliancy.
"Between the two of us and our network of associates, we hold a wealth of experience in Ecology and we pride ourselves on delivering a trusted service. Most of the clients we work with are on a repeat basis and we work closely with clients to provide the best service for them," said Richard Graves.
Due to human intervention and the increase in population, many species are dependent on the preservation of certain lands to maintain the plants' and animals' habitat. Through their dependence on the preservation of certain sites and habitats, many species are protected in the UK and/or subject to biodiversity action plans.
The importance of maintaining a clear ecological plan for developments is fundamental for developers, within UK legislation there are strict regulations on the conservation and protection of certain wildlife and habitats. Richard Graves Associates assists their clients in identifying these certain species and habitats that are regulated under these laws and provides an ecological assessment of clients' developments to asses, pre-empt and formulate an effective environmentally compliant solution.
Offering an array of services ranging from pre-purchase and pre-application surveys and information, to obtaining ecological accreditations, licenses, evidence and implementing solutions such as green infrastructures and management plans – Richard Graves Associates provides in-depth consultancy services to assist their clients throughout the whole process. In addition to these services, the company also provides an independent expert witness service with the aim to provide professional ecological advice to be put forward on behalf of its clients to judges, inspectors and recorders. Within this service, the company provides documentation, evidence, written submission and rebuttal to support clients' applications, for different cliental including proposers, objectors and appellants.
"We provide information on protected species, habitats and wildlife." Richard continued, "We can help clients by looking into a site before even buying the land. We can assess the ecological requirements of the site and help our clients start to think about what they will need to do and what they can put in place to help them remain ecologically compliant."
Richard Graves Associates also advises on incorporating green infrastructure designs into their clients' developments. These innovative natural designs come in various designs including: green living walls, roofs, green bridges and tunnels, wildlife corridors and many more.
Green infrastructures hold a plethora of benefits for the wildlife and biodiversity and Richard Graves Associates has ample experience in advising on the requirements in terms of planning permission and schemes.
Ensuring his company maintains a professional, efficient and trusted service, Richard ensures that all of his staff are members of the Charted Institute of Ecology and Environment Management and provide the high standard of professionalism within their work that the institute presents.
For any more information, please feel free to visit the website on the details below. Alternatively, give them a call on the number below.
Contact
T 02032 861419
www.richardgravesassociates.com