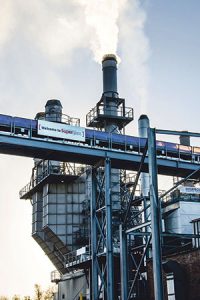 Later this year, as part of UK Construction Week, The Build Show will be returning to Birmingham's NEC arena on the 9th-11th October 2018. The Build Show offers the perfect platform for suppliers and contractors to come together for three days of networking, presentation and exhibition.
Amongst the show's exhibitors, Superglass will be showcasing their vast range of insulation services. Superglass are proud to be one of the UK's leading suppliers of eco-friendly insulation, delivering insulation solutions that save energy and reduce waste, through their use of recycled glass that could otherwise go to landfill.
The company was established in Stirling, Scotland, where it still produces its renowned acoustic, thermal and fire insulation products. Since its formation in 1987, the company has grown from strength to strength and since 2005 has become Britain's biggest independent manufacturer of glass mineral wool insulation.
Superglass's outstanding Glass Mineral Wool Insulation, is exceptionally light and easy to install, boasting both thermal and acoustic insulation that is A+ BRE Green Guide rated. It is important to note that the company's Glass Mineral Wool insulation is non-combustible, receiving a Reaction to Fire A1 (non-combustible) when tested against the UK's highest possible rating, BS EN 13501-1.
Interestingly, Glass Mineral Wool is produced from recycled glass that is heated and spun with added silicon, to form a rubbery mat that can be transformed into Superglass's Glass Mineral Wool. Because the wool is thermal, it not only minimises heat transfer from the building, but also reduces heat entry during the summer months, lowering energy consumption which ultimately reduces costs and environmental impact.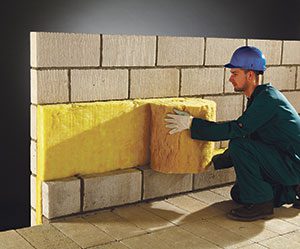 Analysis shows that roofs are the main source of heat loss, so insulation in roofs is particularly important to reduce home-running costs. To combat this, Superglass is proud to provide loft insulation rolls that increase thermal efficiency. The company's Superglass Handy Pack 44 is lightweight and easily cut, giving the wool the ability to fit into any space. Moreover, for metal clad roofs, the wool can be inserted between metal profiles to create a barrier that reduces noise transfer and heat loss.
It is clear to see why so many clients flock to Superglass for their world-class insulation services. If you would like to visit them at the Build Show in October, they will be situated at stand B76, however if you would like to get in touch with Superglass, call them on the number listed below. Alternatively, if you would like to view an extensive range of their services, feel free to visit their website.
T +44 (0)1786 402016
www.superglass.co.uk