Southside Waterjet is a fabrication company that delivers a bespoke design and manufacturing service like no other. Combining new perspectives with innovative design, Southside Waterjet is at the leading edge of material CAD technology, offering unparalleled precision with endless creative possibilities.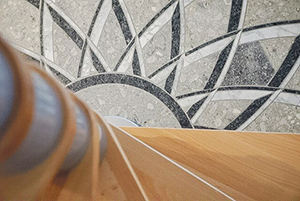 Lending its services to decisive and visionary clients who are ready to cut through in their industry, Southside Waterjet provides all the technical support and technical solutions to ensure your project is effortlessly completed to perfection.
Founded in 2012 by Peter Noyce and Scott Faulks, Southside Waterjet is a family friend run fabrication company located on the South side of the river Thames in London. Delivering exceptional design and meticulous attention to detail, Southside Waterjet has built a reputation of being industry leaders based on its quality, reliability and fresh approach. Boasted as the number one choice for architects, interior designers, contractors, and customers across the UK, the company is made up of a small team of professionals who have decades of experiences in custom fabrication techniques ensuring quality is never compromised.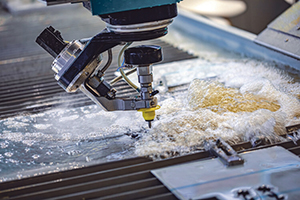 Its services are available to customers for residential projects, so whether you're looking for an island that will take centre stage in your kitchen, or to add that certain wow factor to your living room, each requirement can be specifically met to every customer's wishes. No matter what your design, Southside Waterjet will get on board to make that dream a reality. Looking for inspiration? Just some of the company's recent projects have included customised flooring and wall coverings, luxurious workshops and splash backs, bathrooms, wet rooms and vanities, bespoke furniture and artwork, outdoor kitchens and much more.
Furthermore, the company has successfully won contracts with large numbers of contractors, architects, designers, and stone and tile distributors for a number of different commercial projects. "We can provide commercial cutting for tile and stone distributors and contractors, as well as fabricating material to their exacting requirements creating architectural solutions, bespoke and customised wall, floor and staircase designs, furniture trends and even swimming pool solutions. We also have the capabilities to produce branding for our commercial customers in the form of signage, fit-out solutions for retail, leisure and hospitality sectors," said Peter.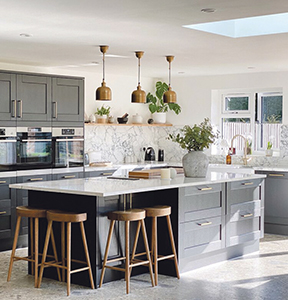 Changing a concept into reality is what Southside Waterjet do. No matter what the requirements may be, the company will experiment with new ways to inspire and deliver that 'wow' moment. Each member of the team is expertly trained in CAD-3D rendered and technical drawings which enables a clear visualisation of your project, allowing you, the customer to make as many changes as needed. The company also utilises the use of digital templating, which is the most accurate, reliable and efficient templating solution when it comes to measuring and fabricating stair coverings, as well as allowing for a complete finalised template of kitchen worktops and splashbacks. In order to eliminate any uncertainty before installation, measurements are reviewed, changed on-site and exported as ready to use production files for the CNC waterjet machines. Also by using digital slab creation, everything is possible as it allows the team to transform an ordinary picture of a slab in the correct and realistic representation. This is particularly useful when the intention to use the slab for a vein or book matching in creating waterfall worktops continues down the sides of cabinetry or as a feature wall covering.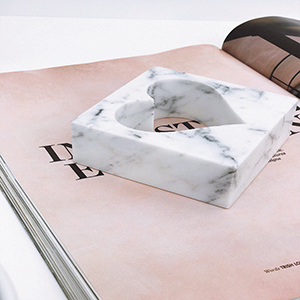 The company's fabrication service enables its highly skilled team to seamlessly transform any idea into a one-of-a-kind project. At the leading edge of CAD technology, precision CNC waterjet cutting enables the craft of raw materials into high-quality design solutions with unparalleled precision and endless creative possibilities. To support this, edge profiling is all about adding visual detail to your project. Southside Waterjet can design three edge profiles; Mitred, Bevelled, and Semi Bull Nose. Some examples of how edge profiling can be applied by the company include:
KITCHENS: Whether you have opted for a contemporary or traditional kitchen the edging profile of your worktop should complement the finished outcome.
SWIMMING POOLS: Anti-slip grooves and finger grips can be cut into
tiles surrounding swimming pools, with pool side grating fabricated from the same material to seamlessly carry away standing water from the pool's edge.
STEP TREADS AND STAIRCASES: In high traffic areas of commercial and retail environments anti-slip features can be added to stair treads or for a higher end look finished with metal inserts in a metal of your choice.
Surface profiling can also be useful when it comes to abrasive blasting as it is used to smooth a rough surface or roughen a smooth surface. Abrasive blasting is commonly used by the in-house team to create decorative embossing and as a lasting branding solution. Or for an alternative finish, with stone now being the most popular choice for worktops and flooring, Stone Polishing can be applied, and because of its durability and longevity the polished finish is inherently high-end and is often referred to as the height of luxury.
For more information, please see below:
T 02032 212133
www.southsidewaterjet.com