Excellence isn't about maximum profits. It's not about winning awards. For Direct Hoist, the commitment to excellence extends onto every level – just like the firm's wide range of hoists and lifting platforms.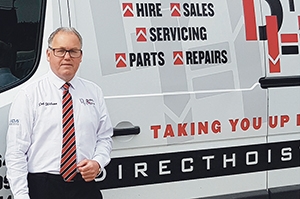 Direct Hoist's commitment to excellence means keeping up with customer demands and accurately assessing not just what's needed now but what the site may also require many months down the line.
Company founder Rob Wilson has been in the construction hoist industry for over 30 years, and uses his vast experience to preempt clients' requirements.
Rob says, "We offer free advice, site surveys and expert project planning. We establish what's essential, and what may be wanted in three or six months' time. Customers' needs often change, and it's more cost-effective for us to provide the right equipment from day one.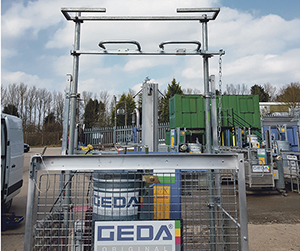 "We know what, where, when and how big, and we advise accordingly. Our know-how ensures we get it right every time."
Thanks to Direct Hoist's fleet of over 40 hoists, there's a tool for every task. From scaffold hoists to gantry hoists, from tile hoists to 5×2.9m lifting platforms, Direct Hoist has modern, highly-maintained hoists always available for hire.
Direct Hoist also offers sales and servicing, specialising in market-leading GEDA equipment. "It's the best machinery available from the best manufacturer," comments Rob. "GEDA is a traditional German brand that's been an industry leader for 90 years. It's the finest on the market for quality and reliability."
Modern construction techniques are calling for bigger and ever more specialised products, and health-and-safety regulations mean you need good reason not to have a hoist on site; the days of clambering up and down ladders are long gone. Hoist manufacturers are working hard to keep up with demand, allowing items such as entire prefabricated bathroom pods to be lifted into position.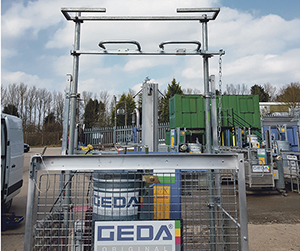 "It's all about the speed of build, and the most effective solutions to reduce costs," says Rob.
He continues, "Construction hoists are part of a fast-moving industry, and we're one of the best in the game. These days I spend my time running the company rather than at the pointy end, so I can ensure Direct Hoist is at the forefront. We're investing in our website – customers can see what's new, get quotes and buy online – and we're committed to staff training and development."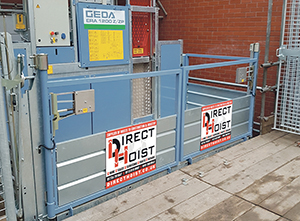 Direct Hoist's fully-skilled workforce includes professional hoist technicians and qualified mechanical engineers. Rob realises it's critical for his team to be nurtured, and the firm even has its own fast-track scheme for NVQs.
Although Direct Hoist has the infrastructure of a big business, Rob ensures its ethics and client relationships retain a personal touch. He says, "We bend over backwards to help them; that's why they keep coming back. They trust us to dot the Is and cross all the Ts."
Excellence, for Direct Hoist, is about saving money instead of cutting costs; it's about insisting on first-rate products and services to provide only the best for customers.
T +44 (0)1724 781647
www.directhoist.co.uk