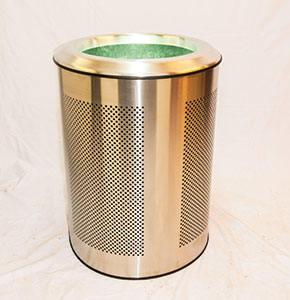 Building and Construction Review is proud to announce that Energetics Technology Ltd is being featured for their Commitment to Excellence within Blast Protection. Established in 2010 by Dr Peter Jemmett, Energetics Technology designs, tests and manufactures blast protection products, as well as developing pyrotechnic articles and energetic materials.
Located close to Ashbourne, Derbyshire, Energetics Technology started out offering consultancy services for the development of explosives and pyrotechnics for the MoD. Using their knowledge of energetic materials, the company developed a series of products that could protect against such energetic materials and other explosives. These blast protection products protect people and property from the effects of explosive devices. Using a special composite called SabreMat™, developed by the company, a shock and blast resistant material, Energetics Technology manufactures a range of items for blast protection, such as boxes for suitcases, letters, mobiles and laptops, and litter bins for use in public places.
"All of our products are tested on site or at a proper test facility, with each one tested with the explosive charge we market the product as protecting against," explained Kevin Springthorpe, Business Development Manager. "We also manufacture cladding to protect the outside of buildings, as well as being able to supply shutter doors and blast proof glass"
A recent development for Energetics Technology is its Halo 80 Plus blast protecting litter bin for use in high traffic public places such as railway stations, airports and shopping centres. This is an upgrade of the company's original Halo 80 bin which needed to be anchored to the ground. The new Plus version comes with improved protective performance against explosive overpressures and better protection from high velocity fragments. What's more, the Halo 80 Plus does not need to be anchored to the ground, unlike its predecessor, saving on expensive installation costs and enabling the bin to be moved if the threat location changes. The Halo 80 Plus has received a seven-star rating from the UK Home Office.
With such impressive achievements already under its belt, Energetics Technology has more exciting developments on the horizon. "Recently, the company was acquired by the Lacroix Group, based in France, which has given us a big injection and means we can create a new manufacturing facility. We are also constantly working to develop new and up to date products, as well as offering bespoke solutions based on our standard catalogue."
If you would like to find out more information on Energetics Technology and see some videos of the company's innovate technology in action, head to their website. Alternatively, get in touch using the contact details below.
T +44 (0)1283 732339
enquiries@energetics-technology.com
www.energetics-technology.com