We are proud to feature Cable Trail for our BCR Recommends profile.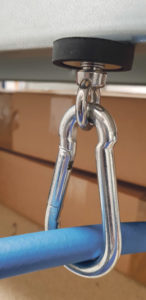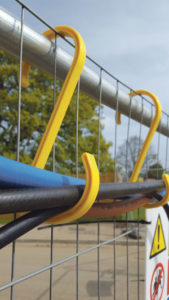 Established in 2015 by Nigel Myers, Cable Trail delivers outstanding cable management and identification solutions to its broad customer base. "We are constantly developing and introducing new solutions, adapting them for specific customers," explained Nigel. "For example, we now produce our plastic Tri Hooks in metal, due to a customer's special request. We are always evolving in response to our customers' requirements to ensure we can provide everything they need."
One of Cable Trail's recent releases is the Cable-Klip, which secures cables, banners and safety netting quickly, safely and securely to standard scaffold systems. These are ideal for use on building and construction sites, boasting a reusable, robust and practical design to connect items securely. What's more, the Cable-Klip can be removed without the need for a knife or cutters.
"We're also currently working on an exciting project with an individual who has designed and developed a talking sign. On approach, the sign will say what you should be doing, such as staying out of a restricted area or wearing safety gloves. We're hoping this innovative invention will help to eradicate sign blindness in workspaces and increase safety levels."
Cable Trail has also continued to grow its customer service team. "Our customer service is one of the most important factors of what we do, and why we continue to grow. We are dedicated to the customer, and work to have an ongoing conversation with them throughout the process. We always aim to dispatch the next day, and if we don't have something a customer wants, we do our best to try and procure it for them."
Moving forward, Cable Trail will be focusing on global expansion and is in discussion with distributors in Sweden and the USA while also looking for distributors in Asia and Dubai. With a successful initial five years behind it, Cable Trail looks set to continue its achievements in the coming years.
If you would like to find out more information on everything Cable Trail has to offer, head to the website or get in touch using the contact details below.
T 01423 611610
office@cabletrail.com
www.cabletrail.co.uk