Securian Industries Ltd only entered the market two years ago when the company bravely launched just before the first COVID-19 lockdown. However, since the 1970's the team behind the brand have developed a breadth of experience spanning many years in both mechanical and electronic engineering, coupled with extensive knowledge of material selection and their use.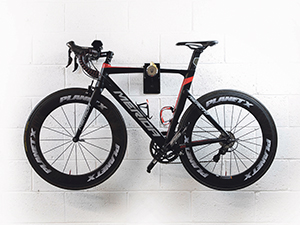 On speaking to Greg Allsopp, part of the team at Securian Industries Ltd, he explained the reasoning behind starting up the company at such a turbulent time. "We established the company in 2020 during the first lockdown for two reasons. Firstly, because at that time there were many concerns from people who owned properties or holiday homes/caravans who couldn't get to them and wanted to keep them safe. Secondly, it was an opportunity for us to launch the business earlier than expected and to bring staff back into work from furlough."
Based in Yorkshire, Securian Industries Ltd is highly active in the design and manufacture of a broad range of high specification engineered security products for deployment in the home, workspace and commercial uses. Securian's products are designed to provide day-to-day protection and to be capable of quick deployment or removal in emergency situations or as panic room accessories.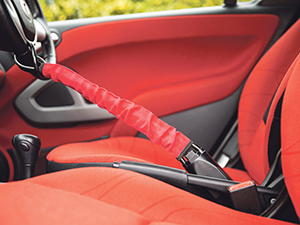 Securian boasts a significant product portfolio for both property security and asset security. At the heart of all products is a desire to ensure designs are strong, effective, aesthetically pleasing but at a cost-effective price for the customer.
"Our products are high-quality but without the price tag. That is important as plenty of products are on the market that are cheap but will not do the job required by the customer. We pride ourselves on offering really well-designed products that are robust, and will stand the test of time, but at an affordable price," said Greg.
Its extensive product portfolio is broken down into three sub categories. Door security: consisting of door jammers, patio and French door locks, and door barricades. Asset security: including seatbelt locks, removable vehicle bollards as well as ground and wall anchors and locks aimed at bikes, motorbikes, e-scooters and similar. The business also stocks a range of personal attack security alarms.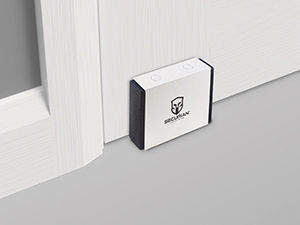 "Most of our products are keyless, easy to install with the intention is that anybody could use them no matter their age or ability. Our products are ultimately designed for quick deployment or for times when a quick removal is necessary. All our products are engineered and manufactured here in the UK, and what really makes us stand out is that we thoroughly test all our products, devices and equipment before it leaves our warehouse. They are built to really stand up against aggressive forces, so we ensure all our products are tested for strength, reliability, robustness and resistance," mentioned Greg.
The company places emphasis on constant innovation and new products.
One notable product that has just launched is the MX-door jammer. The MX-5 is a dual pin door jammer providing a strong and secure external door protection. Fitting flush to the floor, the MX-5 provides discrete and effective protection and is elegantly designed to provide peace of mind and protection for you and your property. It can be placed behind any external door and against any door threshold or step marking it out against competitive products for its flexibility and usefulness.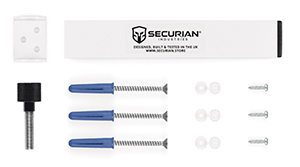 Over the next 12 months, Securian Industries Ltd is highly focussing on increasing the number of resellers of its products. Greg commented, "We are looking for wholesalers and retailers to take on our products and it is pleasing to see that number continuing to grow. From hardwear stockists, through security companies and window/garage door manufacturers, we see lots of enquiries from companies wanting to stock our products and we are enjoying building these partnerships. At the same time, we are investing in our marketing content and avenues to maximise the return for ourselves and our stockists. To grow, we need to invest heavily and that is exactly what we are currently doing."
It is inherently important that customers are given peace of mind over their property and any assets they have. Securian Industries Ltd products are ultimately design to be mitigants and a deterrent aimed at playing their part in driving down crime rates and keep people safe.
For more information, please see below:
T 0330 3337279
info@securian.store
www.securian.store