Mobile Signal Solutions (MSS) design and install Distributed Antenna Systems for the Luxury Homes Market, Hospitality & Commercial market, bringing a reliable, high-quality network signal from outside into properties that struggle to obtain any inside. Operating in a completely niche market, Mobile Signal Solutions are leaders in their field in providing large-scale signal boosters to the UK, Ireland and mainland EU.
Its team of highly trained and experienced engineers can advise and help you to not only budget but plan for the likely coverage outcomes or even potential black areas and create a solution to how these can be minimised. That along with all the resellers in the UK, the mobile phone networks covered are Vodafone, O2, EE and Three. EE has the most resellers using its network, including ASDA Mobile, Plusnet, Virgin Mobile and BT Mobile. O2's network also includes Giffgaff, Sky Mobile and Tesco Mobile. Three's network includes iD Mobile SMARTY, and Vodafone also includes Talk Mobile.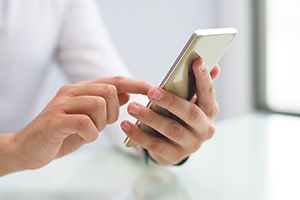 MSS has offices in Chelmsford and Central London and brings a full 3G, 4G and 5G connectivity with a range of equipment maintenance options to clients across a broad range of industries. MSS has performed installations in some of the UK's finest hotels and Blue-chip companies, to which some of its recent customers have been Rolls-Royce, NHS, London Luton Airport, Doubletree by Hilton, Hyatt hotels & resorts, and Eurosport. Essentially, the possibilities are endless for MSS who have the capabilities to install signal boosters into any large-scale building from luxury homes to large offices, factories, airports, warehouses, hotels and hospitals.
How does it work?
After initial completion of a free estimation and refundable survey, its team of dedicated qualified engineers, surveyors and project managers will discuss with you your mobile reception issues, outline how they can help, and give you an idea of the best options and costs. Your survey report will include all the detailed information such as total area, signal level inside/outside DB, and materials used in the building. Then, its team of technical experts and engineers, who are specialists in the design and effective installation of mobile signal boosters or repeaters, will work to install the right solution for your needs in a fast and effective manner.
With the aggressive rollout of 5G, MSS is now beginning to offer 5G systems as part of its catalogue of services. Harked as the next generation of mobile internet connection, 5G offers much faster data download and upload speeds. Boasting speeds of up to 10gigabytes per second to mobile devices, 5G is likely to be up to 600 times faster than the average 4G phone connection. 5G's main function is to be able to deliver a network that will enhance and enable next-gen user experiences and new technological developments. Apart from being ultra-reliable, 5G can offer a huge network capacity, low latency, increased availability and a far more inferior user experience than its 4G predecessor.
Looking to the future, MSS is and always will remain committed to its customers, offering a high-quality, faultless service. Furthermore, it will continue to develop and deliver the latest and most innovative products in the business, ensuring to keep up with the ever-changing world that is technology.
MSS is fully accredited and has a full list of policies in place that enables them to work in any environment safely and legally. Its team of highly skilled engineers and surveyors have many years of experience between them to offer the highest-quality service to every client. All its equipment are licence-exempt and fully comply with Ofcom's UK Interface requirement 2102 (IR2102) (UK) and ComReg S.I.No.283 of 2018 (Ireland).
For more information, see below.
T 01245 791964
sales@mobilesignalsolutions.co.uk
https://mobilesignalsolutions.co.uk/