ModCon Cabins is a manufacturer and supplier of modular and portable modular buildings, site cabins, storage containers, chemstores and site ancillaries such as staircases, effluent tanks and smoking shelters. Since its establishment in 2017, ModCon Cabins has been the specialist choice for a number of industry sectors including construction, retail, healthcare, leisure and sports facilities.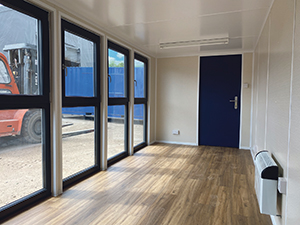 With a strong focus on industry knowledge and expertise, the people within the framework of the business have a combined cabin and container history of over 50 years. From all aspects of industry skills such as designing and manufacturing cabins and containers over the years, ModCon Cabins is able to give a measured understanding to what each client can expect when it comes to quality, service and value for money. "We deliver a truly personalised service to each individual client, ensuring their requirements are listened to and met. We are honest in our work, and when we say we are going to do something we deliver on that promise. Clients can be reassured we are loyal to the end, and this is why many clients stay with us for a long time. We also offer our services at a reduced cost, compared to other services on the market," stated Alan Willetts, Business Owner.
Based in Gloucestershire, ModCon Cabins has customers all over the country from many professions including hire fleet companies, house builders, plant companies, and event management. The company offers a range of modular buildings and shipping container conversions including offices, canteens, drying rooms, changing rooms, welfare units, shower and toilet blocks, temporary and residential housing.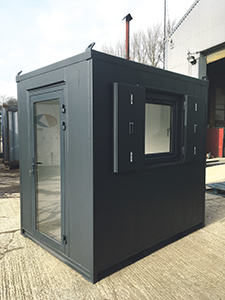 Bespoke manufacturing is an area to which the company hugely excels within, boasting a large portfolio of products that are available in a wide range of sizes and configurations. It prides itself on truly listening to what the client wants and then designing and building to that exact requirement. A prime example of its bespoke capabilities and how they can be flexible to suit requirements is the purchase decision offered for a robust anti-vandal cabin. Manufactured from steel, clients then have a choice of two external finishes, either corrugated profiled sidewalls or flat-sided panels. The standard windows are fitted with steel shutters and the steel doors have a high-security multi-point locking system as standard. Clients can require extras such as fork tunnels and low-level lifting lugs if needed, and an internal fit out can come as standard or made to an agreed specification or design. As standard, the anti-vandal storage containers have steel double doors with secure locking mechanisms and solid timber floors, however, clients can also choose optional add-ons such as racking, electrics and insulated walls.
Furthermore, clients have the option to purchase purpose-built storage containers that come in a range of sizes starting from 7ft x 5ft to 40ft x 10ft. Alternatively, if you're looking for ancillary items to complete an outstanding building or project, ModCon Cabins has a large range to choose from including steel staircases, galvanised staircases, toilet unit steps, effluent tanks, boot washes, water bowser pods, external triple stack staircase pods for containex units, and containex unit type effluent tanks.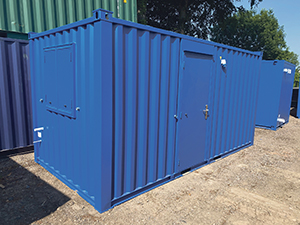 Looking ahead, Alan explained some upcoming developments for the company, "We are currently in the middle of producing the prototype for On-Site Diesel Vaults which will be the latest addition to our product range. We are also soon to open a new yard that will offer cabin refurbishment and second-hand cabins for our customers."
Alongside manufacturing and supply services, Alan has also set up a sister company called ModCon Cabin Trader which is a complete modular, portable building and plant industry related resale auction website. ModCon Cabin Trader is an alternative resale/auction bidding website offering all members the opportunity to buy and sell or auction their items from a complete industry-based website in a trustworthy environment. Combining the company's long and successful history within the portable and modular building industry and the associated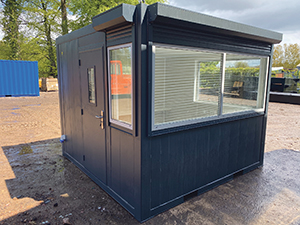 trade, with Alan's own personal vision, ModCon Cabin Trader was established with the aim to be a website that everyone associated within their industry could become a member of to buy, auction and sell their cabin, container and plant assets (old or new) from an easy to navigate online database. Offering members a complete service that promotes a circular economy, members will also benefit from the elimination of the pricey after-sale final commission fees. Members can buy, sell and auction similar products of which are sold by ModCon Cabin's itself to a vast number of professionals involved within the same industry as themselves. Place a bid, buy now, set a reserve price, leave feedback for all transactions, upload your own pictures and write your own sales descriptions. Customers are invited to register today and become a member.
For more information, please see below:
T 0333 404 8822
M 07842 318869
alan@modconcabintrader.co.uk
www.modconcabins.co.uk
www.modconcabintrader.com