Bright Ideas Development provides help and support to organisations that require assistance to deliver their development program and ambitions.
"We have two main features to our services, one is to offer advice to people who are intending to undertake development, be that the private sector, housing association or local authority. We have vast experience in both public and private sector development. We are well placed to offer people a helping hand in appraisal work, finding sites, costings, procurement and project management. We have great links with Homes England too. Secondly, we undertake projects ourselves," added Martin Hawthorne, CEO (pictured).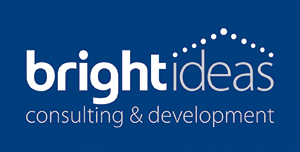 In terms of its own undertaken developments, Bright Ideas Development initiated and designed a scheme in Middlesbrough developing and producing housing.
"I initiated the scheme in Middlesbrough where I found the sites, undertook the original designs, did the appraisals and worked with Middlesbrough Council. Once they had seen what I had done, we created a Partnership with Middlesbrough Development Company and we're now producing 61 new homes and they are all presold," said Martin.
Not only investing in developing properties in Middlesbrough, but moreover investing in the area itself, Bright Ideas Development is helping to breathe new life into the heart of central Middlesbrough.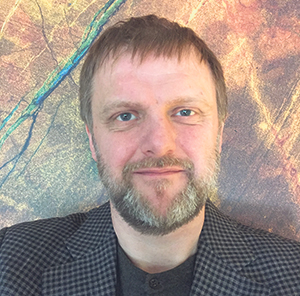 Martin explained, "We have gone into partnership with Middlesbrough Development Company to ensure that the units are being built and we have project managing the whole thing. We have 22 houses and 45 apartments, in a difficult part of Middlesbrough and we are going to completely revitalise it. It's more than just building buildings and thinking were finished; it's about changing the area, but adding value to the land and people. We want to make it an area that people want to live in, we are the forerunners here for the whole of the Middlesbrough area and its already starting to pick up in terms of residential offer and we are very proud of that."
A massive undertaking of £7.8 million, the Middlesbrough scheme is a large-scale project and Bright Ideas Development has insisted that its development incorporates ecological elements. The company is focussed on looking ahead to the future and ensuring its properties are future proofed.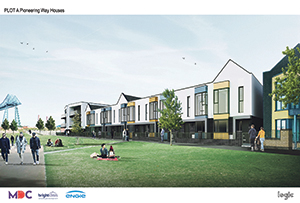 "We want to have great design features and good ecological credentials. We want to move onto the next schemes maintaining this eco agenda in housing. We want every homeowner to know that a Bright Ideas house is helping them to do their bit for the environment.
Martin continued, "In the buildings in Middlesbrough, we have insisted that they are heated using air source heat pumps. I wanted to insist on air source heat pumps so that we can use zero carbon, green power to heat the houses. We've also got a special deal with Virgin to produce a fibre optic cable for this scheme that will have 1,000MB for each property, so people can work from home use their transport less and build a happy working and family life with the capacity of 1,000MB. This fibre optic cable from Virgin, will give people the ability to keep ahead of the technical curve – you really are future proofed."
For more information, please see below:
T 07714 412689
www.brightideasdevelopment.co.uk