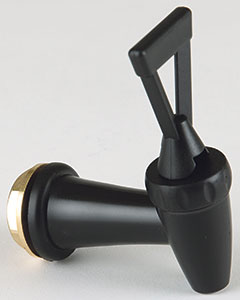 Building and Construction Review endeavours to recommend industry-leading companies who are committed to providing superior services and products to their customers. This is why we are proud to feature UK Spares Ltd as one of the leading suppliers of spares for the electrical market.
Based in Bristol, UK Spares ships its products nationwide and is dedicated to offering next day delivery to their trade, retail and wholesale customers. Established in 1993, UK Spares is owned by UK Electric Ltd, providing the company with a strong foundation and ensuring it is financially sound. What's more, UK Spares' sister companies are involved in a diverse range of activities associated with electronic, mechanical, lighting and controls. Over the last 26 years, UK Spares has become one of the prime suppliers of spares within their main area of expertise: electric water heating and electric space heating.
We had the pleasure of speaking to Ross Graham, Manager, about some of the advantages UK Spares can offer its customers. "We have excellent stock levels, and boast a team that has unrivalled expertise; some of our staff have over 20 years of experience in the industry, so our customers can be assured that we will send them the correct part first time round. Some of our competitors with perhaps less experience or knowledge than us may not carry out the work and research necessary to ensure a customer receives the right spare part. We are confident that we have the knowledge, skills and experience to ensure we find the correct solution first time, every time."
Ross also told us about some of UK Spares' recent developments and future plans. "We have recently started offering spares for air conditioners, as well as expanding our range of shower spares. This is an area we will be focusing on in the future as we work to enhance the selection of parts and accessories we can offer to our customers. We have seen huge success in regards to our heating products, and we are hoping to replicate these achievements in more areas."
With access to spares and accessories from over 100 suppliers, UK Spares is undoubtedly a leading stockist and distributor of top name and genuine spares. If you would like to find out more information on their full range of products available, head to their website or get in touch using the contact details below.
Contact
T 01454 610500
www.uk-spares.co.uk