Amtech is a DK Tools Limited brand, who maintains extensive experience since the company's establishment over 30 years ago.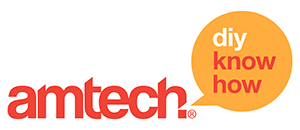 DK Tools Limited is based in North West London and maintains 50 employees in its state-of-the-art facility with eco-friendly lighting. DK Tools Limited started from humble beginnings and has grown significantly, especially through its Amtech brand which has helped the company become one of the most successful British DIY and Home Improvement companies on the market. The company is also a member of the British Home Enhancement Trade Association (BHETA) and places an importance on bridging the generational skills gap in DIY.

"We manufacture and distribute hand tools and power tools for the DIY and Home Improvement industry. Our products are used for many applications. This extensive range covers various core categories, including Automotive and Cycling, Decorating, Gardening, Hand tools, Hardware and Fixings, Hobby and Craft, Lighting, Plumbing, Power tools and Accessories, Safety and Workwear and Security," stated Ricky Johal, Head of Marketing.
From small minor fixes right up to full scale big projects, Amtech has the tools and hardware needed for a successful DIY project and offers over 2,000 tools and accessories for home, garage and garden.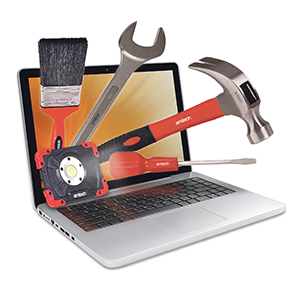 "The product range(s) are geared to offer quality and cost-effectiveness across both B2B and B2C. We offer a three-year guarantee on all hand tools and a two-year guarantee on power tools and any warranty claims are managed via our dedicated consumer/end-user website," said Ricky.
The company is committed to operational excellence and has been recognised by The Business Magazine for its continued operations during COVID-19, to pick, pack and deliver throughout the COVID-19-related lockdowns.
"Our services during recent lockdowns were acknowledged in The Business Magazine. Our brand and service to consumers has also been endorsed by The Telegraph Business Club," added Ricky.
One of the biggest advantages at Amtech is its valued relationship, that it maintains with its Wholesale and Retail distribution partners, which has helped the company gain an exceptional customer retention rate.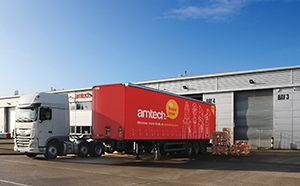 Amtech also benefits from a regional sales team working across the UK and Ireland, while offering an award-winning eCommerce platform for its trade clients.
Ricky continued, "Also, we have essentially developed an insight-driven brand and product proposition that has disrupted the industry in a positive and engaging way, by removing barriers-to-purchase for younger demographics, who require educational content that can be accessed via our YouTube channel."
The company's commitment to equipping all generations with the skills and tools required to bridge the gap in home improvements and DIY, is just one example of the ways in which Amtech provides exceptional customer service. In fact, the company places the utmost importance on its company values, providing a family orientated work ethic, and delivering exceptional customer experience for both trade customers and consumers.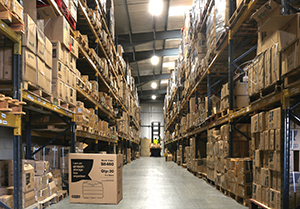 In terms of recent developments for the company, Amtech is proud to have been recognised for both its products and people, who have won numerous awards recently, including Lighting and Electrical product of the year, Hand tool and Accessory of the year, Industry personality of the year, DIY product of the year and has also won 'E-commerce Solution of the Year for its trade website (dktools.com).
As the company looks ahead, Amtech maintains many ambitious plans including to continue increasing its brand equity and retail footprint through award-winning products and content strategies that add value across multiple B2B and B2C touchpoints. The company is also now an ISO 14001 accredited tool company and will continue to work on reducing its environmental impact going forward.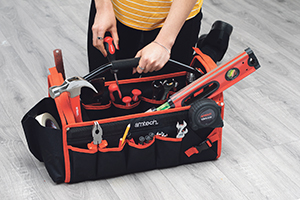 Amtech plans to continue to innovate through its award-winning range of products and provide for its customer's ever-evolving need and this dedication to its customers is echoed through its multitude of reviews and recommendations.
In closing, Ricky stated, "Our Trustpilot ratings and reviews reinforce our passion for improving the customer experience and adding value to purchasing decisions for both trade customers and end-users (consumers) of our products and services."
If you would like to find out any more information on the company, please see the details below:
T 01895 435556
contact@dktools.com
www.dktools.com
www.amtechdiy.com