Kedel specialises in providing first-rate recycled plastic products designed to help clients maintain a significantly reduced carbon footprint and reduce their contribution to global warming.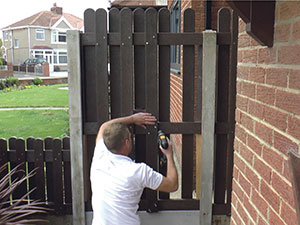 The company was first established back in January 2010 by three brothers and is currently a family run business.
Based in Burnley, Lancashire, Kedel manufacture everything from benches to bollards, from fencing, tables, cladding, decking to much more for home, garden and increasingly the Construction industry – all made from British sourced recycled plastic.
Kedel takes your plastic waste and turn it into recycled plastic wood, which can itself be recycled again. In fact, the company has yet to throw away any of its waste plastics in 9 years of business – everything is recycled back into the new product. Manufacturing with recycled plastic uses 66% less energy when compared to traditional virgin plastic production.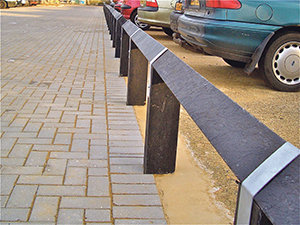 Kedel carry over 2000 recycled plastic products. Recycled plastic is an ideal replacement for wood in garden furniture, for DIY or to replace wood in outdoor furniture for schools.
Facilities Managers now have a no maintenance option for cladding, fencing and gates. Construction companies can replace traditional building materials such as concrete, metal, wood or virgin plastics with a long life, low carbon solution. A sustainable product that keeps tonnes of waste plastic out of landfill and incinerators, a major selling point when tendering for institutional or government projects.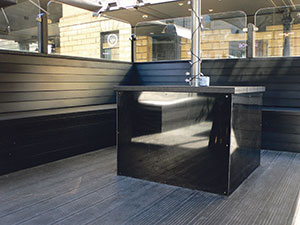 Demand for Kedel's recycled plastic products has increased 30% a year for the last 9 years. This has been driven mainly by the cost savings on labour and materials for maintenance and replacement of wooden equivalents and the growing importance of low carbon alternatives.
Housing associations are using their annual maintenance and replacement budgets to turn fencing on entire estates into recycled plastic.
"I have to say that at first I thought it a bit expensive, but since we started installing recycled plastic fencing from Kedel 7 years ago, we have not had to replace a single fence panel." Paul Stanners, Housing Manager of 'Your Housing Association' in Partington, South Manchester.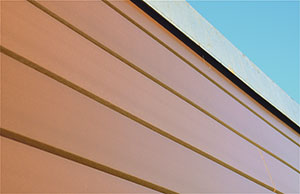 According to a cost comparison study by WRAP (Waste Resources Action Programme), over a 25-year period, recycled plastic fencing works out much cheaper than wood.
Kedel's recycled plastic wood is water and frost proof, impervious to both insects, mould and rot, and boasts significant durability, keeping its quality appearance for over 25 years. UV protection keeps colours looking bright, with an insignificant 5% fade in 10 years.
Dedicated to ethical manufacturing, Kedel do not import raw materials from Asia and favour British sourced waste plastic. They also ask their suppliers for traceability on the bulk materials that go into their products.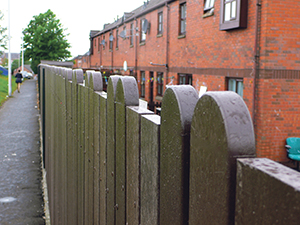 Recognised for their pioneering work, Kedel was awarded 'Best Recycled Product' in 2015 for their versatile plastic wood with its wide range of applications in building and construction.
Being one of the leading UK companies in the industry, Kedel regularly exhibit and attend national trade shows, including the Build Show – an exhibition held as part of UK Construction Week at the NEC, Birmingham. This is one of the UK's largest gatherings of Contractors, Consultants, Architects, Manufacturers, Project Managers, SME's, and Developers, and provides the perfect opportunity for potential clients to meet the team at Kedel and see recycled plastic products first hand.
If you would like to see of some of Kedel's showcased products and talk to people who can advise you on low carbon alternatives for your upcoming projects, visit them at The Build Show 9th – 11th October in Birmingham NEC or get in contact today using the number below. Alternatively check out their trade website or drop the team an email.
T +44 (0)1282 861325
sales@kedel.co.uk
www.kedeltrade.co.uk