How do you invest in the equipment your business needs during uncertain times? Finance leasing from AJ Products can provide the answer.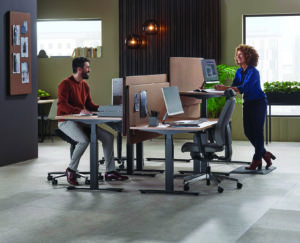 Even when cashflow is tight, businesses need to be able to invest in the future by having the right equipment to maintain safe and efficient work practices throughout the company.
With affordable fixed monthly payments and no deposit, finance leasing allows any business to improve cashflow, complete projects with immediate effect and provide high-quality modern equipment for your staff when you cannot afford to make the full investment upfront. Leasing is an effective way to spread costs over a period of up to five years to ease the financial burden and drive your business forward. Furthermore, as all leasing payments are tax deductible, it is a solution that will save the business money and is beneficial no matter your financial circumstances.
AJ Products now offers a leasing solution for all your workplace furniture and equipment requirements. From office furniture to pallet racking, lifting equipment and materials handling solutions, AJ Products has the solutions to help your business improve workplace productivity and employee wellbeing. We can lend to businesses of all types, including start-ups and sole traders, for projects from £1000 to £1,000,000. You can also choose the term that best suits your business plan, with finance leases from 2 to 5 years, ensuring you can arrange regular manageable payments over a time period of your choice.
Leasing is a solution that makes sense no matter what your financial circumstances, and at the end of the lease you can choose whether to:
Keep the products
Return the products
Upgrade to new products
So, whether you want to finance your requirements completely, part finance a purchase, upgrade to a higher specification product that will outperform your original budget-driven choice or simply wish to be more tax efficient, AJ Products has the total solution for you in terms of product choice and payment options.
To find out more information on how AJ Products can help support your business development, head to the website or get in touch using the details below:
T 01252 359760
info@ajproducts.co.uk
www.ajproducts.co.uk