Within this issue of Building and Construction Review we have selected to feature SensiblySafe. SensiblySafe is a leading provider of health and safety services offering a complete solution of health and safety training and consultancy services including competent support, accredited training and documentation production.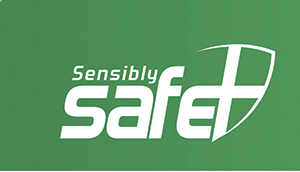 SensiblySafe provides a range of health and safety compliant services such as consultancy, training and courses. These services include: Health and Safety Training, SSIP – Safety Schemes in Procurement, Consultancy, First Aid and CITB – Site Safety Plus.
"We offer a full compliance package. We provide services such as consultancy, training via accredited courses such as citb, ukata, highfield suite of qualifications or put on something bespoke to your organisation providing training tailored to your needs, safety schemes in procurements, site inspections and more. We offer a full suite of solutions for health and safety compliancy," said Scott Revill-Bramley, Managing Director.
The main sector that SensiblySafe caters for is the construction industry. "We have a strong background in construction," Scott stated, "I have worked in nearly every job in construction and this has given us a strong understanding of their needs. We know how to engage and communicate effectively with the construction industry."
The main ambition for the company is creating interactive, engaging and effective training and consultancy services. Treating every service with a personal approach, SensiblySafe's services are designed to fit the needs of their client, creating a bespoke health and safety package to work for their business and helping to create a positive health and safety culture among workers within their business.
Providing its services both nationally and internationally, SensiblySafe is the one-stop-shop solution for health and safety compliance for the construction industry. It maintains a team of experienced, engaging individuals with ample amounts of experience in construction and health and safety, and provides businesses with the best solutions to improve, maintain and gain the required skills, qualifications and knowledge for health and safety for their workers and business.
In terms of its health and safety training services, the company offers training to help workers and employers meet statutory and industrial requirements. The courses are offered on an open course basis and can also be delivered in-house on a cost efficient day rate basis.
A few noteworthy courses for the construction industry are the CITB-Construction Skills Site Safety Plus, which includes the CITB SMSTS, CITB SSSTS and CITB Health and Safety Awareness course.
The SMSTS Course (Site Management Safety Training Scheme) was specifically created to assist site managers and potential site managers, to develop their knowledge, awareness and understanding of their legal, moral and social responsibilities in regards to health, safety and welfare on construction sites.
A highly respected qualification, the SMSTS course provides working professionals with the skills to responsibly manage construction activities. The course runs over a five day period and can be attended through one of the company's open courses in customer's local area and if a company has a larger number of attendees, then the course can be delivered in house.
In addition to the five day course, SensiblySafe also provides an SMSTS Refresher course. A two-day course, the SMSTS Refresher course is designed to refresh participants knowledge of site safety, health, welfare and the environment and is a highly interactive course comprised of case studies, classroom discussions, group work and individual/group representations. The SSSTS course (Site Supervisors Safety Training Scheme) is a course for individuals who require site supervisor's accountability and businesses providing services to construction or civil engineering sites. The course is designed with first line managers in mind, providing supervisory roles with the skills, knowledge and insight into the legal obligations for health and safety, welfare and environmental issues.
The CITB Health and Safety Awareness course is shorter in duration and is conducted over one day. Designed to provide workers in the construction and civil engineering industry with the understanding of the awareness and importance of health and safety in the daily production of their job roles, the course is the perfect stepping stone in preparation for the CITB health, safety and environment test or as refresher training.
Notably, this course is the first step in achieving a CSCS Labourers Card (Green Card) and CITB Site Safety Plus suite of courses that range from training for operatives into the industry up to Senior Manager/Director.
In terms of the company's future plans, Scott stated that, "In the future we hope to gain more industry recognition for our services for the construction industry. We also plan to increase our client base and help them to gain high standards in health and safety for their workplace."
T 0800 610 1818
www.sensiblysafe.co.uk