As the United Kingdom woke up to the news that the electorate voted to leave the European Union back in 2016, many wondered what the implications could be for the construction industry.
Now, over two and a half years on, it seems we are no closer to an answer. The construction sector has displayed mixed views on Brexit: particular concerns include its effect on the skills shortage and the import and export of materials, not to mention continued access to high quality finance and investment.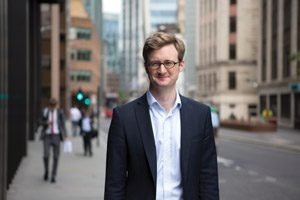 Over the past decade, the European Investment Bank (EIB) and the European Investment Fund (EIF) have invested billions in major infrastructure projects. Losing access to these sources of funding could have a significant impact on the future of the industry.
Macroeconomic factors aside, there are also the day-to-day pressures with which construction firms will be all too familiar: paying up front for labour and materials; restrictive payment terms, and late payments from customers.
I believe that construction firms looking to thrive post-Brexit could mitigate business risk by having a reliable, flexible supply of working capital, which would potentially provide valuable security and peace of mind.
We are living in a world in which change is the only constant. A storm of political, economic, legal, technological, and environmental shifts are exerting disruptive influences on our infrastructure, real estate and other assets. This has ramifications for the construction sector.
For finance providers, understanding the dynamics of the construction industry as it evolves is the key to creating innovative funding solutions that let contractors maximise their potential for growth beyond Brexit.
The business owners I speak to within the construction industry remain positive, pragmatic and prepared to grasp new opportunities. Although I'm confident that construction firms can thrive post-Brexit, having the right kind of finance and business support in place could prove key, irrespective of any prevailing bad weather.
T 0808 164 8917
contact@growthstreet.co.uk
www.growthstreet.co.uk
Growth Street Limited is registered in England & Wales (company number 09264172) and our registered office is 5 Young Street, London W8 5EH.