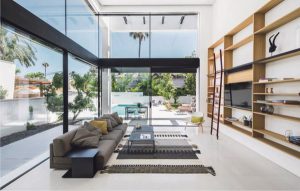 Sunfold Systems are proud to present the MINIM Door.
With slender profile sight-lines and fantastic thermal values, MINIM stands alone in terms of design, technology and aesthetic appeal.
Constructed to endure high volume use, varying season demands and impressive panel sizes.
MINIM offers expansive views with clarity and precision, light is so important in today's modern home and is paramount to the Sunfold method.
Effortless operation and high security offer continued enjoyment of the system, relax in the comfort of a warm home through architectural design and cutting-edge technology.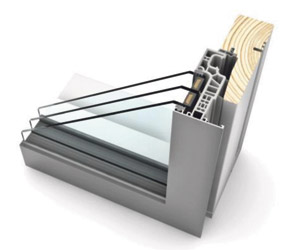 Composite Solutions: Invi & Fusion blend a unique construction of internal timber and low maintenance external aluminium cladding.
With a variety of finishes, the timber can be tailor matched to compliment your internal design scheme.
High security locking is standard, with extreme weather performance.
The fusion window transcends building regulations whilst retaining elegant and aesthetic appeal.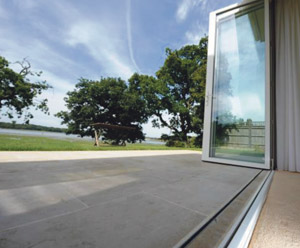 Folding Door: The SFTS80 uses sophisticated design to incorporate thermally broken and insulated aluminium profiles. Specially engineered to enable large glass panels to be moved effortlessly across the widest of elevations, maximising your views and bringing the outside in.
The innovative system incorporates a unique internal pressure seal that is activated at the turn of the handle, creating a sliding folding door suitable for use in the most exposed and extreme environments, providing a market leading thermal performance.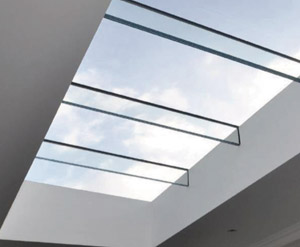 Roof Glazing: Plays an integral role in creating light and space within the home. Roof-lights, lanterns and panoramic glass flood a room with natural daylight. Sunfold Systems offer a variety of solutions to enhance your vertical glazing.
Winter Gardens: The SF Winter Garden is unique to the market and offers endless versatile design possibilities. Using sophisticated engineering the system is compatible with most of our vertical glazing solutions.
From simplistic lean to roofs to full glass and aluminium structures, each project is rigorously tested and qualified for each onsite scenario.
T +44 (0)1953 423423
info@sunfold.com
www.sunfold.com