In this issue of Building and Construction Review, we are proud to announce that we have selected Service Sealing Solutions Ltd as the recipient of our Building Products & Services Innovation Award.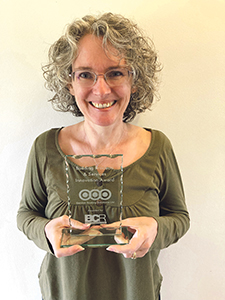 Service Sealing Solutions Ltd is the sole UK distributor for the sealing industry's top manufacturers; DOYMA GmbH. Service Sealing Solutions Ltd specialises in supplying water and gas-tight seals for utility services and district heating pipes. The company's ever growing market range can benefit from its broad scope of innovative sealing solutions alongside providing the highest level of expertise.
Service Sealing Solutions Ltd provide a number of different sealing solutions from the DOYMA product portfolio to both the public and private sectors in the UK, distributing DOYMA Curaflex, HKD and Quadro Secura products ranges.
DOYMA is an industry leading German manufacturer of sealing systems. In 2018, DOYMA granted Service Sealing Solutions Ltd the exclusive rights to distribute their products in the UK, although Company Director, Tina McAra has over 10 years' experience of selling DOYMA products with the previous distributer.
Service Sealing Solutions Ltd offers the UK construction industry the most extensive range of products, benefitting from the best in German engineering to seal penetration points in walls and floors to permanently prevent any infiltration of gases and water into the building. DOYMA's products are designed to solve all watertight duct sealing requirements and prevent against structural damage.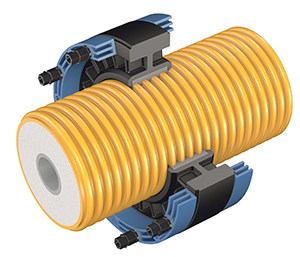 "In the various markets we supply to there is often confusion on the correct products required to successfully seal structures against water ingress through floors and walls. Service Sealing Solutions Ltd has the knowledge to deploy the correct DOYMA product to the correct application," said Tina McAra, Company Director.
Service Sealing Solutions Ltd specialises in high-quality service duct sealing systems for utility services and watertight seals, offering its experience and expertise to advise and provide, developers and specifiers with the right solution for sealing against water and gas, entering around service entries in basements and high-rise buildings.
"The products we sell are precision engineered sealing solutions. There is an extensive standard range available. Additionally, Service Sealing Solutions has access to work with DOYMA, enabling us the ability to offer bespoke solutions where required," added Tina.
DOYMA maintains a wealth of experience spanning over 50 years, utilising this experience and vast knowledge base, the company ensures its seal range produces effective, simple solutions to meet all watertight service sealing requirements. This in turn, ensures that DOYMA's products provide the highest level of safety for sealing buildings where pipes and electrical cables pass through.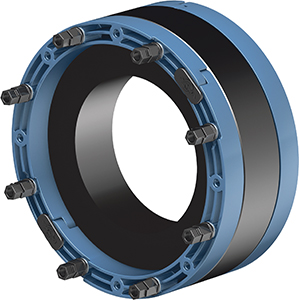 HKD which is now owned by DOYMA, manufactures a vast range of pipe sealing systems and service ducts with a guarantee that its products can withstand up to four bars of pressure. All of the HKD product range can be combined with the DOYMA's Curaflex range, one of the most popular DOYMA ranges.
"The standout feature of the DOYMA Curaflex and Quadro Secura ranges is the industry leading 25-year guarantee which is testament to the product quality and confidence DOYMA has in the products," stated Tina.
In terms of the company's customer base, it is extremely diverse. From large multi-national construction companies, medium size water-proofing specialists to individual building contractors and renovation companies, Service Sealing Solutions Ltd has the sealing solution to meet a range of requirements, including large scale construction developments, Power Generation, District Heating and residential, where a water and gas tight seal is required.
Service Sealing Solutions Ltd has many exciting developments currently underway. Tina added, "We're working on a number of exciting customer projects which we hope to provide case studies for in the near future on our website."
For any more information, please see below:
T 01952 510050
www.servicesealingsolutions.co.uk