Established in 2010 by Dr Peter Jemmett, Energetics Technology Ltd designs, tests and manufactures blast protection products, as well as developing pyrotechnic articles and energetic materials.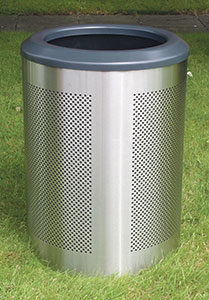 Located close to Ashbourne in Derbyshire, Energetics Technology started out by offering consultancy services for the development of explosives and pyrotechnics for the MoD. Using this extensive knowledge of energetic materials, the company developed a series of products that could protect against such energetic materials and other explosives. These blast protection products protect people and property from the effects of explosive devices, helping to maintain business operational continuity.
Using a special composite called SabreMat™, a shock and blast resistant material that was developed by Energetics Technology with exceptional ability to absorb blast, heat and flame. Energetics Technology can manufacture a diverse range of items for blast protection, such as boxes for suitcases, letters, mobiles and laptops, and litter bins for use in public places. In recent times the prevalent threat of terrorism in busy public spaces has seen the removal of litter bins, at the detriment of environmental cleanliness, resulting in expensive litter clean up. This is because traditional litter bins make a terrorist bomb more efficient, due to the fragmentation of the bin. Energetics Technology's blast resistant litter bins offer the ideal practical solution to this by preventing fragmentation and blast over pressure, protecting the public and buildings, and delivering an environmentally sound solution to waste disposal.
"All of our products are extensively tested on site or at a proper test facility, and each one is tested with the explosive charge we market the product as protecting against," explained Kevin Springthorpe, Business Development Manager. "We also manufacture cladding to protect the outside of buildings, as well as supplying shutter doors and blast proof glass."
In December 2018, Energetics Technology became part of the Etienne Lacroix Group of companies. "Being part of this group has expanded our market reach worldwide, through their established distributor network," explained Kevin. "In addition, access to additional resources has enabled Energetics Technology to develop new and innovative products to meet the increasing demands identified by the distributor network."
Thanks to its consistent growth, Energetics Technology has recently opened a new manufacturing facility with 5000 sq. ft of floor space to allow for greater production capacity. "This will give us additional material storage space and easier movement of heavy goods and transport access," Kevin said.
One of Energetics Technology's most notable ranges is its blast resistant litter bins, they currently have nine variations of blast resistant litter bins available. "The Halo 80 and Halo 80 Plus remain the most popular items for protecting buildings such as airports, transport hubs, shopping malls and arenas, as well as open air public spaces and plazas," said Kevin.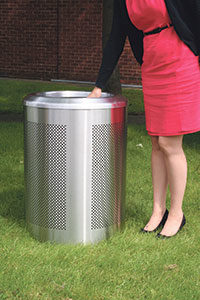 The Halo 80 Plus bin is an upgrade of the company's original Halo 80 bin, which needed to be anchored to the ground. The new Halo 80 Plus version comes with improved protective performance against explosive overpressures and better protection from high velocity fragments. What's more, the Halo 80 Plus does not need to be anchored to the ground, unlike its predecessor, saving on expensive installation costs and enabling the bin to be moved if the threat location changes. The blast resistant litter bins can also be used as a temporary repository for suspect or suspicious packages in mail rooms etc, while awaiting the arrival of trained authorities to deal with the package. The Halo 80 Plus has received a seven-star rating from the UK Home Office.
"As well as the bins, our isolation units, typically for the quick and safe isolation of suspect packages and baggage, are becoming specified items in both new and refurbished building projects," Kevin said.
Looking to the future, Energetics Technology will be continuing to develop additional products for the protection of buildings, infrastructure and personnel from potential explosive blast threats. "In the short term, we are responding to requirements for products being fed back through the sales network. Our agile research and development team is creating solutions for customers that are all tested and verified prior to release into production. Longer term, we will be increasing our product offering with an element of diversification, while maintaining the central 'know how' of the company's blast protection expertise."
Indeed, Energetics Technology is a clear leader in developing reliable blast protection technology and will build upon its proven ability to innovate in the coming years. "We are an innovative company and are able to develop solutions for seemingly difficult applications. We are happy to consider approaches from the building and construction industry for new and novel requirements for the protection of buildings and the public from the effects of potential explosive threats," Kevin concluded.
If you would like to find out more information, head to the website or get in touch using the contact details below.
T +44 (0)1283 732339
enquiries@energetics-technology.com
www.energetics-technology.com