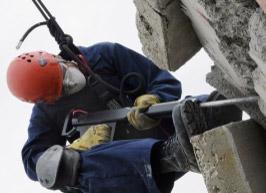 Our IOSH courses can help organisations to minimise the risk of serious employee harm from exposure to loud environments or vibrating powered tools.
As a result of the obligations many businesses face, our training events are more than just noise assessment courses or HAVS testing courses – we will help you to understand full compliance, including control and management of risk as well as how to carry out the assessments yourself.
We also carry out the surveys should you prefer that option.
Noise & HAV Courses: New 2019 dates and venues available
Noise Risk Assessment and Management: 4.5 days – IOSH certified
This uniquely non-academic and pragmatic approach to CoNaWR 2005 is for anyone who needs to know how to assess and manage noise risk effectively.
HAV Risk Measurement and Management: 2 days – IOSH certified
Measure vibration accurately, assess risks and write management programmes meeting all the new HSE guidance requirements as cost-effectively as possible.
Noise Measurement and Management: 1 day – IOSH certified
Introduction to best practice or a refresher for previous competency delegates. Ideal forum for questions regarding your noise assessment experiences. 2 CPD points.
All these IOSH certified courses have been developed and are run by the Industrial Noise & Vibration Centre.
"…excellent, well-grounded and humorous… real world illustrations & solutions were thought provoking… the best noise presentation I've ever been to…"
Andy Phillips, HSL
All courses available for in-house delivery.
For more information, course dates and venues, contact Gill Cussons:
T +44 (0)7837 385248
gill.cussons@invc.co.uk
www.invc.com/training-section/training