For this issue of Building and Construction Review, we are happy to announce that Derbyshire Specialist Aggregates is being featured for their Commitment to Excellence within Outdoor Building Services. This is a result of their growth in exporting products all over the world and contributing to a vast array of project types.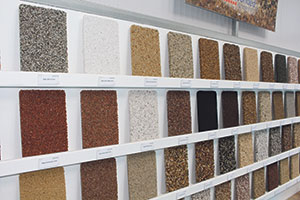 CEO Martin Poulter started Derbyshire Specialist Aggregates in 1984 from the confines of his father's garden shed. Since then, the company has grown substantially to say the least, and now has 56 workers in its employ. The company's head office sits in Arbor Low, Derbyshire, the company also has sites in Ryder Point, Bridgend, Port Penrhyn and Garston.
Derbyshire Specialist Aggregates is a leading producer of specialist aggregates and, contributes to a broad and varied spectrum of industries, including landscaping, resin bound and bonded projects, pebble dashing and flooring. The company's extensive industry knowledge and in house samples service renders it able to offer any grade and blend of material, as well as providing a 'Match any Mix' service and working with clients to meet bespoke requirements.
Sam Buckley says that "With over 30 years of experience, we have amassed a wealth of expertise and knowledge. Our technical team is on hand to help with any questions and field based managers are available for site visits and to help at every stage of a project from specification through to installation."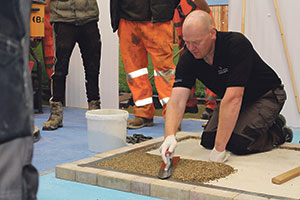 DSA is one of the largest UK manufacturers of specialist aggregates, and adheres to an 'always in stock' philosophy, ensuring that 100% of stock is available at all times, keeping thousands of tonnes of raw material and finished products constantly ready for next day delivery. DSA also provides an EXCLUSIVE EXCEL delivery service, wherein if a delivery fails to arrive at the time arranged, haulage costs will be refunded.
Managing Director Sam Buckley tells us that, "By coming to us, customers come directly to the point of manufacture," which inevitably cuts out the middle man and having to deal with a long supply chain. Sam adds "Our customer and technical support is unrivalled. We like to keep things simple with one order, one delivery and one contact. As well as a friendly voice at the end of the phone, we also offer online ordering so that orders can be placed 24 hours a day, seven days a week."
The company's DALTEX UVR resin bound system, has recently been awarded certification from the BBA (British Board of Agrement). This certificate is awarded to products that are recognised by building control, government departments, architects, specifiers and industry insurers. The certificate is a testimony to the quality, safety and reliability of Derbyshire Specialist Aggregates and the service and Daltex products it supplies. This year, the company continued with its policy of re-investing and introduced state of the art driers and dust extraction capability, which has been designed to keep DALTEX leading the market as the driest, cleanest aggregate on offer.
The company has recently launched a new DALTEX Bespoke resin bound aggregate range, which consists of 40 beautiful colour blends, designed to boost kerb appeal. Sam Buckley says "Each blend is made up of different aggregate sizes and textures, and colours span the spectrum – from the richest reds to stylish greys to soft and subtle golden browns. There's something from every age and style of property. They can be used for resin bound driveways, paths and patios."
The company's client base is built up of both trade and consumer customers, with trade customers including builders' merchants, builders, architects and specifiers, landscape and driveway contractors, garden designers and general contractors. Derbyshire Specialist Aggregates takes great pride in the reputation that it has garnered over the years, and places great value on delivering a service of the utmost quality and treating its customers with respect. The company regularly contributes to both national and local charities, and to television programmes such as DIY SOS and Love Your Garden.
For those who are new or have lesser experience in the resin bound industry, DSA has invested in a dedicated training facility, from which the company runs a practical one day resin bound training course in Derbyshire. The training provides contractors with the knowledge necessary for installing the DALTEX UVR resin bound system to meet BBA approved standards. And for experienced contractors, the company offers the opportunity to become DALTEX UVR Qualified Installers.
The company continues to invest in people and plant, and efforts to improve production processes are endless. With a customer base growing as speedily as DSA's, keeping consumers and traders satisfied is integral to success, and DSA will undoubtedly continue to treat the improvement of its operations as a priority. D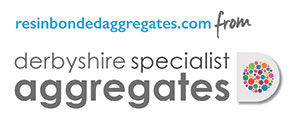 SA continually encourages innovation and creativity, focussing on providing customers with a portfolio of products to suit every type of residential or commercial project.
Contact
T +44 (0)1629 636500
www.resinbondaggregates.com
www.decorativeaggregates.com
www.derbyaggs.com