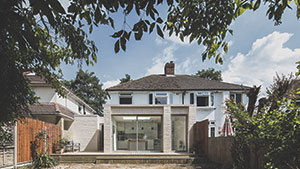 A home is a key part of your identity; it is where you pass the majority of your hours, where you socialise, relax and spend time with your family, so when you are thinking of renovating your space, it is important to make sure your dreams are in the right hands. This is where B&Lonzer Construction can help, and turn your vision into a reality with a comprehensive and versatile renovation and extension service.
B&Lonzer Construction was established over 10 years ago by Bart Lonzer, offering a full range of services and specialising in home expansions, loft conversions, and kitchen and bathroom renovations. "We provide multifaceted work on properties, and can really turn a house upside down to achieve your dream home design," Bart tells us. Indeed, the company's high rate of repeat customers year on year is a testament to the quality of B&Lonzer Construction's service and stunning finished renovations. In fact, their customer base is continuing to grow as the company garners a stellar reputation for an efficient and hassle-free customer experience.
Committed to offering a comprehensive service to their customers with a complete building solution, B&Lonzer Construction can help with initial design stages, working with architects to revamp both interior and exterior environments, and can apply for planning permission for extensions. What's more, the company is able to get in contact with kitchen and bathroom suppliers and offer excellent discounts to their clients, sourcing complex equipment to ensure the highest possible quality finish. Indeed, B&Lonzer Construction boasts an intricate network of various specialists to work with, ensuring the very best standards of building solutions on the market.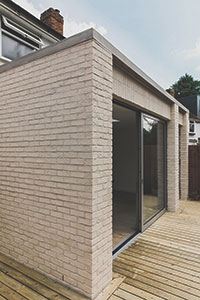 With the dynamic pace of modern day life, our everyday needs have changed and so too have the requirements of our homes. Now, we need multi-functional spaces to cope with busy family lives and the growing tendency to work from home. This is where extensions can help to revolutionise your domestic space, and B&Lonzer Construction can help you every step of the way and support you to optimise your home life.
Included within their services are stunning kitchens, with most of their designs coming from Italy, showcasing modern and sleek finishes. B&Lonzer Construction also offers beautiful traditional British kitchens, ensuring they are encompassing a wide range of preferences and visions for the perfect homely environment. They are committed to working closely with their customers to unleash the full potential of their house, offering expert support and guidance through the initial planning stages right through to final completion.
We had the pleasure of speaking to Bart about some of the company's future plans. "The construction side of the business has developed a lot in the last two years, and we're looking to continue to expand in this area," he explained. "As a more long term goal, we're hoping to develop our teams and complete some bigger projects, moving from renovation to development, hopefully starting to develop houses in about five to seven years' time."
Without a doubt, the number of services B&Lonzer Construction can provide is manifold, and they are an expert in making the renovation process as simple as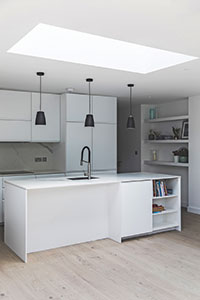 possible, eliminating the hassle of communicating with numerous different consultants by acting as a single point of contact for everything the customer needs. They are a true one stop shop for efficient and superior building solutions.
It is clear that B&Lonzer Construction's combination of industry expertise and commitment to providing the best customer experience possible puts them in prime position for offering superior building solutions for an array of projects. If you would like to take a look at some of their fantastic past projects, head over to their Facebook page where you can find an abundance of spectacular interior designs and extensions. Alternatively, get in touch using the contact details below.
T +44 (0)7704 515415
info@blonzer.co.uk
Facebook: B&Lonzer Ltd