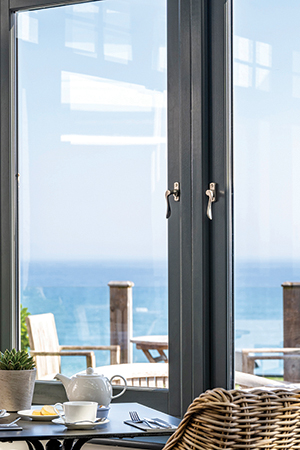 Coastal's BLU Range of 316 Marine Grade Stainless Steel Hardware has been fitted to several projects now at the luxurious Carbis Bay Hotel & Estate, including the Beach Lodges and new Orangery.
With such an amazing location right on the coast, the architects responsible for the development were well aware of the impact the corrosive saline air in the atmosphere could have could on the look and performance of the doors and windows. A hardware solution was needed that combined faultless performance with the right aesthetics and protection from corrosion.
What set Coastal's BLU Hardware Range apart from other hardware providers was its winning design combination of style and performance. Combine this with the fact the BLU Range is made from 316 Marine Grade Stainless Steel – the best metal to withstand corrosion – and it quickly became the obvious hardware to specify.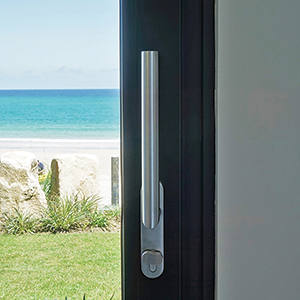 The BLU Hardware range is available in contemporary and classic styles and suited across several finishes including the new PVD Stainless Satin Brass and Black. It also comes with a Lifetime Guarantee for extra peace of mind.
You can view more information on Coastal's BLU 316 Marine Grade Stainless Steel Hardware on our NBS Coastal Group Profile or on our website www.coastal-group.com/brand
T 01726 871 025
www.coastal-group.com