One of the fastest growing names within the world of fabrication right now is U70, a UK company based in the South East that specialises in PVCu windows and doors.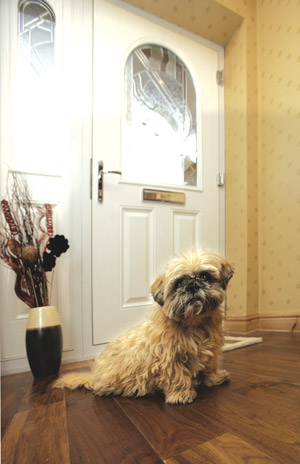 U70 was first set up back in 2001 and is based in Witham Essex where their state of the art 38,000 square foot manufacturing site is based, where production of their high quality PVCu products and associated equipment is carried out. Right now, U70 manages an amazing turnaround of producing approximately 1,200 items a week, allowing them to meet client demand with ease. The majority of their client base is made up of local builders and medium sized commercial contractors, with the company operating across the whole of the UK.
Primarily working within the new build, commercial and window and door replacement sectors, U70 have built up a reputation as a reliable, no nonsense and professional manufacturer of energy efficient windows. Windows are all manufactured as standard to pass 24 standards with the option of (SBD) secured by design with a small up lift in price. Their large range of products includes windows, energy efficient frames, doors and even orangery design solutions for lantern and glazed roof features.
There are a number of ways that U70 has managed to set themselves apart from the rest of the pre-fabrication industry, with one of these being their superb quality of windows. The U70 windows are specially designed using 100% Virgin extrusions and 70mm of PVCu. PVCu windows come with a number of advantages, in part thanks to their blended composition; this includes rigidity and excellent weather capabilities, reducing the risk of damage, discoloration and deterioration over time. There is an extensive range of colours to choose from including these colours as standard; Rosewood, Brilliant White, Rich Mahogany and Golden Oak.
All of the U70 windows are designed to be easy to clean, long lasting and are all also fully accredited.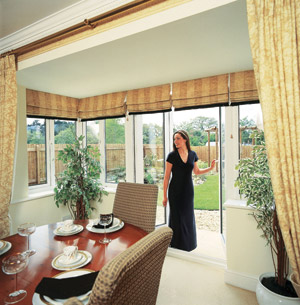 For this issue we spoke to Keith Arm about the company and he explained that with the latest technology they manufacture all windows and doors in a paperless factory, with a barcoded system – allowing U70 to deliver completed orders quickly with no impact on the environment. Their online quoting and ordering facility also reduces the length of time for order acknowledgements and paperwork ensuring a much speedier service to customers.
One of U70's latest launches includes their residence collection, which is already taking off and has proven a hit amongst the residential sector. Residence Collection windows are a set of premium windows which feature everything from maintenance free materials to a 0.8 U-value, an A++ Energy Rating and superbly elegant designs. Perfect for the home, the Residence Collection windows come in a range of colours, with internal and external dual colouring also available. In light of their remarkable energy saving capabilities, contemporary design and durability, these windows have already proven highly popular amongst clients.
When it comes to their doors, U70 have a broad selection including composite, bi-folding and patio doors, and also Warmcore sliding systems for those seeking French and residential doors. Keith explained, "Our composite doors has over 20 different styles, with the majority of them having a choice of seven colours and six coloured foiled finishes. On top of that, there is a selection of glazing options too all tested by the BSI."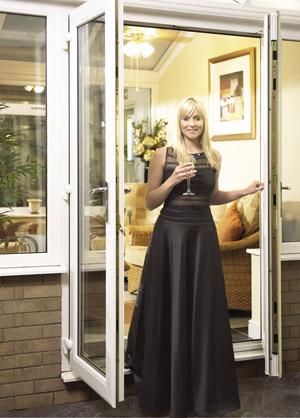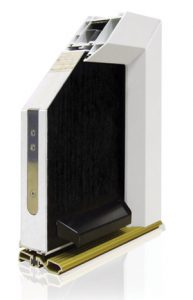 Bi-fold doors have exploded in popularity in recent decades, affording home owners a stylish, modern and discretely operated door that fills the room with light and maximises use of space. U70's bi-folding doors come with a number of features such as concealed locking hardware, stellar insulation capabilities and profile technology. PVC and Aluminium doors are among their most highly sought after, affording owners an attractive, strong and low maintenance option. With a maximum width of 900mm, U70's PVC type doors have a selection of colours and furniture pieces, including Renoilt foils.
As the rate and standard of manufacturing improves, extensions such as conservatories have become more available for those with smaller budgets. One of the great things about conservatories is that they can function in any way the homeowner wants, whether it's as an extra living room, gym or study area. In line with this flexibility, U70 can offer Lean-to, Victorian, Edwardian and Gable style conservatories, all of which have their own unique benefits.
Keith added, "One of our best-selling conservatories is the Orangery concept. These are a favourite amongst those seeking to maximise natural light within the home. Thanks to the large translucent glazing area, the Orangery conservatories are great for flooding the room with light and creating a bright, peaceful and highly modern setting that's perfect for enjoying the garden scenery, relaxing in or entertaining guests."
If you are seeking windows, doors or conservatories, be sure to get in contact using the details below. You can always catch a member of the team using the number below and also find more information by checking out the website.
T +44 (0)1376 511360
www.u70.co.uk