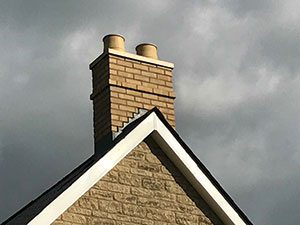 Brickfab is a leading producer and supplier of slip-clad and render chimneys, full GRP chimneys, prefabricated arches, brick specials, GRP canopies and panels.
Having manufactured construction products since 1997, the company has served many of the UK's national and regional housebuilders to build better homes. Brickfab aim to ensure clients are given excellent customer service by ensuring they provide all the information and service needed, offering regular meetings with procurement stakeholders and visiting sites to ensure their customers are able to build houses quickly and efficiently. Minimising customer effort, Brickfab offer free-of-charge takeoffs, 2D/3D CAD drawings, competitive prices and free installation kits.
Brickfab value their selves on being Fair, Honest, Hardworking and Innovative stating, "Prefabricating for your construction project since 1997, we aim to be the first choice for our people, customers, suppliers and investors. We will differentiate through service, innovation, quality and commitment."
The company are the only supplier in the industry who has both BBA ad CGMA accreditation for both brick-clad and GRP chimneys, with their products and process rigorously tested and audited by Lucideon and BBA to ensure long-term suitability.
Their clients across the UK include all major National Housebuilders, regional builders, merchants as well as private builds and architectural practices.
Contact
T +44 (0)1495 759555
sales@brickfab.com
www.brickfab.com