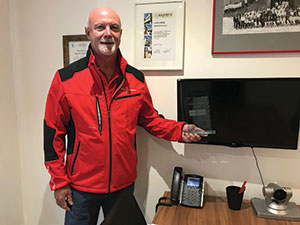 In this issue of Building and Construction Review, we will be featuring the basement specialist company Glatthaar-Fertigkeller for our BCR Recommends Award, looking at how the company has managed to build up a reputation as one of the UK's leading prefabricated basement specialists.
Glatthaar was set up in 1980, and now has almost 40 years of experience in the industry. The company delivers 5,000 basements a year all over Europe and it has just celebrated its 60,000th basement installation, an impressive milestone and proof of Glatthaar's unparalleled industry experience. From its headquarters in Germany, Glatthaar is able to develop innovative and bespoke basements which offer the very best in reliability and durability. The company operates across the whole of Europe, with its basements installed in homes and buildings far and wide.
Here in the UK, where Glatthaar has been working for 13 years, the company has completed projects all across the country with self-builders and home architects, helping to build the best basement for the home in question, whether it is a new build or for an extension. There are a number of reasons homeowners seek basements. In addition to massively increasing the amount of available space and interior design options, they also significantly increase the value of the property.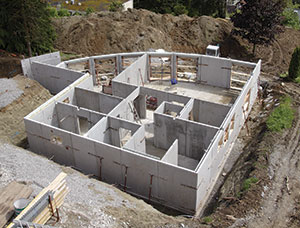 Unlike your typical contractor, Glatthaar is dedicated to providing the best service for its customers and ensuring the basement is as long lasting and stable as possible, and of course able to fit the needs of the homeowner. Whether it is for an extra room, a storage space, a DIY workshop space, Glatthaar can build the best basement to suit your needs.
As the leading prefabrication basement specialist in the UK, Glatthaar has a whole host of benefits that sets it apart from its competition. Perhaps the most important one is its ability to provide an insurance backed warranty against water ingress for self-build projects. Water ingress is a basement's worst nightmare. Most commonly entering through the wall to floor joints, water entry can cause water stains and leaks within the basement, and worse yet, once inside, repairing and preventing further ingress can often be complicated and costly. Glatthaar offers a ten-year company warranty against water ingress, and in addition to this, last year glatthaar finalised an agreement with the insurance company Buildzone Insurance to offer an insurance-backed warranty against water ingress for the glatthaar AquaSafe® basement.
The waterproof and entirely bespoke AquaSafe® basement features precast concrete panels, additional tanking of external joints to prevent seepage, and a number of optional additions. However even without the extras, the AquaSafe® basement is already 100% guaranteed waterproof. For those who are really curious, Glatthaar even has a floating house where you can see the basement in action.
In addition to the AquaSafe® basement, Glatthaar also has the Baby Basement, and the Twin Baby Basement (now known as the Practical Basement), the company's only standard basements. These provide additional space at a fraction of the typical cost. Ideal for those seeking a storage or utility room, they feature a basement slab, twin panel external walls and a reinforced concrete ceiling. Quick and easy to set up, inexpensive, and providing the perfect extra space for everything from storage to wine cellars to study space, the Twin Baby Basement has proven highly popular across the country.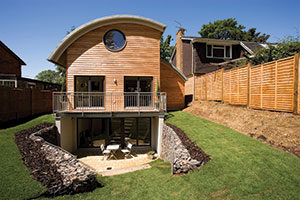 On top of its expert basements, Glatthaar also prioritises great delivery of service, with speedy installation and in house engineering. We spoke to Anthony Spinney who explained, "Here at Glatthaar everything is done by our highly trained and long experienced engineers. From design to fabrication to installation of the basement through to after sales, only Glatthaar employees are involved in this process, we do not use external contractors, Glatthaar takes care of everything that the customers need."
During the entire process, Glatthaar works closely with the customer to ensure the basement is coming along exactly as they envisioned. Whether it is a basement that mirrors the floor space of the entire house, or is larger, or even shorter, the end goal is always complete customer satisfaction. Better yet, Glatthaar also provides a personal point of contact for each customer, meaning they can stay updated and in the know regarding the progress of their basement from one well-informed source. They are also given knowledgeable advice before, during and after the basement is fabricated and installed.
As the leading prefabricated basement company, Glatthaar attends a number of tradeshows every year where it is able to showcase the innovative design and construction that goes into its basements, as well as connect with the industry at large and potential clients. Some of the ones they have attended include Grand Designs, Eco Build and the Home Build and Renovation Show.
If you would like to find out more about Glatthaar and how it can help you build the basement of your dreams, be sure to get in contact with the team using the details below. More details on its many different basement styles and bespoke service can also be found online.
T +44 (0)1932 344454
www.glatthaar.co.uk