Glatthaar-Fertigkeller Ltd was first set up in 1980, boasting almost 40 years of experience in the industry and now delivering 5,000 basements a year. From their headquarters in Germany, Glatthaar develops innovative and bespoke basements which offer the very best in reliability and durability. The company operates across the whole of Europe, with their basements installed in homes and buildings far and wide.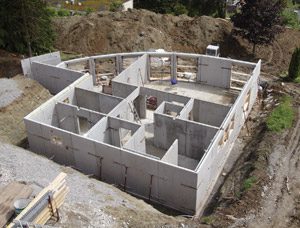 Unlike your typical contractor, Glatthaar is dedicated to providing the best service for their customers and ensuring their basement is as long lasting and stable as possible. Whether it's for an extra room, a storage space, a DIY workshop space, Glatthaar can build the best basement to suit your needs.
As one of the leading prefabrication basement specialists in the UK, Glatthaar is able to provide an insurance backed warranty against water ingress. Most commonly entering through the wall to floor joints, water entry can cause water stains and leaks within the basement. Once inside, repairing and preventing further ingress can often be complicated and costly. Thankfully, Glatthaar is able to guarantee water tightness with zero ingress, and last year, the company finalised an agreement with insurance partners Buildzone to guarantee this.
The waterproof AquaSafe® basement features precast concrete panels, additional tanking of external walls to prevent seepage, the AquaSafe® basement is 100% guaranteed waterproof. For those really curious, Glatthaar even has a floating house where you can see the basement in action.
In addition to bespoke basements, Glatthaar also has a Baby Basement which provides additional space at a fraction of the typical cost. Ideal for those seeking a storage or utility room, this particular basement features a basement slab, twin panel external walls and a reinforced concrete ceiling. Quick and easy to set up, inexpensive, and providing the perfect extra space for everything from storage to wine cellars to study space, the Baby Basement has proven highly popular across the country.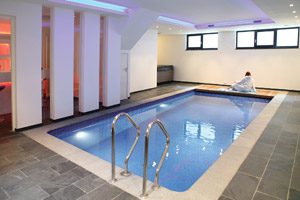 During the entire process, Glatthaar works closely with the customer to ensure the basement is coming along exactly as they envisioned. Whether it's a basement that mirrors the floor space of the entire house, or is larger, or even shorter, the end goal is always complete customer satisfaction. Better yet, Glatthaar also provides a personal point of contact for each customer, meaning they can stay updated regarding the progress of their basement.
If you would like to find out more about Glatthaar and how they can help you build the basement of your dreams, be sure to get in contact with the team using the details below. More details on their many different basement styles and bespoke service can also be found online.
T +44 (0)1932 344454
www.glatthaar.com