Ecomerchant was established in 1998 and is a builder's merchant which provides a broad range of products and materials that are sustainable and natural.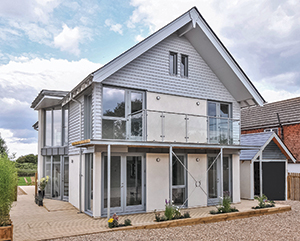 Using natural, sustainable building materials is not a new notion nor a specialism reserved for a niche market. The use of natural sustainable materials has been commonplace in all types of construction for centuries, think of timber or lime for example. However, as the last century progressed this practice, has been lost, replaced with a culture of using petro chemical and synthetic products based on mass production, convenience and price. Breaking this culture is a challenge, but by developing a responsible modern way of building using natural products we can offer carbon friendly low impact buildings that are durable, long lasting and comfortable for the occupants whilst reducing our carbon footprint.
Ecomerchant is passionate about educating the industry, on being responsible when sourcing the materials and trading ethically. The company is a driving force toward using natural alternatives instead of synthetic building materials and provides a range of over 2,000 product lines that consist of some of the top brands, which deliver a cost effective, high performance and efficiency.
"We are a supplier to anybody that wants to alter the way we affect ourselves and the planet. Anything you do to change the environment around you, whether that's building a patio, extension or a school, then we have a sustainable product for that process," stated Will Kirkman, Managing Director.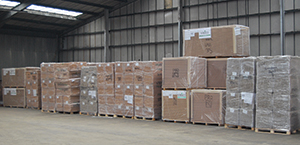 Will continued, "The construction sector is being driven by global factors, focus is moving towards a more sustainable low carbon, energy efficient way of building. The built environment is a major contributor to our carbon emissions; it is notoriously slow to deliver change but must do so in order for us to meet our targets. Too much of what is being built today will require upgrading in a few years this is because there is a tendency in the UK to build to the minimum standard, i.e. to building regulations but if the standards are not fit for purpose then the buildings won't be either, and they are not.
Despite this, there are thousands of great examples of new builds and retrofit projects constructed using natural sustainable materials built to standards way above current regulations that outperform traditionally constructed buildings often at a similar price or for a small premium. This shows us a way we can move forward to create energy efficient carbon friendly homes right now."
A recent noteworthy development for the company is Ecomerchant's collaboration with Herschel, a supplier of infrared heaters.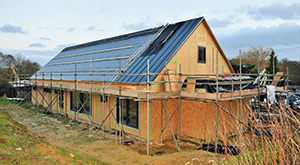 Will explained, "a few years ago, there was a real push towards using wood burners as responsible form of heating, i.e. replacing fossil fuels with biomass. However, it was realised that there were better renewable sources of heat than wood burning (a valuable carbon store) also considerable evidence was published that the smoke and emissions generated were seriously detrimental to the environment. As biomass fades in popularity, we wanted to find a cleaner low energy heating option which is why we chose Herschel's infrared panels. Infrared panels heat objects instead of air they are adaptable, easy to control and can be powered by solar panels or through a green energy tariff. With the imminent huge rise in energy costs, electric heating has considerable attractions, we see great potential in infrared for occupant comfort, building health, energy efficiency and reducing carbon."
Ecomerchant is an employee owned business with a charitable foundation, La Renaissance as a shareholder. Being employee led enables the company to focus beyond making money for shareholders and instead, focus toward the triple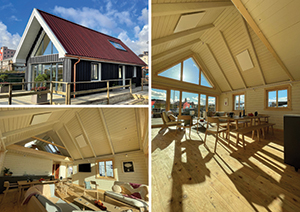 bottom line. Will explained, "Being an independent employee owned business, really colours the way we think we are not only thinking about profit. We use the triple bottom line, which is a way of expressing how we behave in terms of performance where financial, social and environmental outcomes are equally considered"
For more information, please see below.
T +44 (0)1793 847 444
www.ecomerchant.co.uk