The SOS Station is a one stop shop to access First Aid equipment in the response to an emergency on site.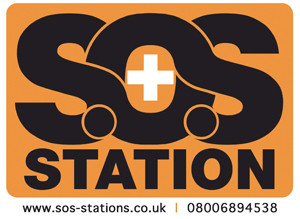 Made out of recycled materials not only is the SOS Station itself environmentally friendly and cost effective, it's innovative multi section design allows it to be transported to any area with ease.
The SOS Station houses safety equipment that can treat the majority of on site incidents. Our standard SOS Station comes fully assembled with the following products; x4 Fire extinguishers including water, foam, CO2 & powder, an eye wash kit, a first aid kit, a burn kit, waterproof notice boards for on site health and safety documentation, gas horn and ear plug dispensers, but due to the built in hooking system on the unit these can changed and rearranged from defibrillators to portable stretcher, whatever is needed to suit the sites requirements. We want to ensure that your SOS Station is best suited for you and your site regulations, that's why we offer a range of extra safety products so you have the option to add and supplement our standard SOS package.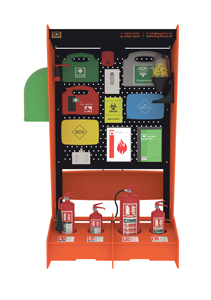 All first aid equipment provided includes an anti-tamper seal to ensure your team know when to inspect that all safety equipment is replenished and up to date. Contact a member of our team today for further information about the SOS Station. Stay safe today, not tomorrow.
Contact
Email: info@sos-stations.co.uk
Telephone: 0800 689 4538