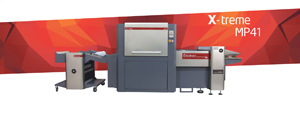 Enimac is an Italian company recognised for its expertise in, and supply of, high quality tape application solutions. With over fifty years of experience working within this niche the team of professionals are well-practiced in handling specialised industrial machinery and are particularly competent at tape-converting due to their association with major tape distributor Biemme Adesivi.
The respectable organisation has become the place to go for both standard and custom tape application systems and is extensively acknowledged for its impressive suite of products. The solutions, which have been noted for providing absolute optimisation, were developed following research with real tape application situations and so are made for easy management & maintenance, versatile usage and continued productivity.
Enimac was set up with the purpose to fill a gap in the market and enhance operations in the workplace by eliminating an issue commonly associated with tape application: the frustration of production bottleneck. The strategically designed adhesive application machines have become increasingly popular and are now employed in more than 15 different countries.
The company's range comprises two standard variations – the X-Treme Light and X-Treme Pro. The former is predominantly utilised to tape posters, folders, envelopes, signage, leaflets and business cards (as it is equipped with micrometric adjustment for product thickness of up to 10mm) whilst the latter accommodates larger and heavier items (also made with plastics and metals, for example) with its ability to tape materials up to 1600mm wide. They are both advantageous because they increase output by over 400% and reduce the likelihood of human error and production holdup.
If you are interested in bettering your processes and equipment with a value-adding tape applicator then please get in touch with Enimac today. As well as automation, complete tape application solutions can be presented in line with individual customer demands, so whatever you are looking for, you can rest assured that the most suitable product will be sourced.
Newtown (UK, Ireland and Poland)
T +44 (0)1527 517517
sales@newtowntapes.co.uk
www.tapemachines.co.uk
Enimac (Global Enquiries)
T +39 023287425
info@enimac.it
www.enimac.it
Twitter: @EnimacSrl
Facebook: www.facebook.com/EnimacSrl