Building and Construction Review UK are extremely proud to announce that Anhydritec UK has been issued the Product Innovation Award for its fantastic, innovative new product, Thermio+ and their services to the Liquid Flowing Screed Industry.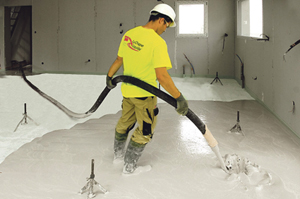 Gyvlon was established in 1983 in Holland and 1996 in the UK. 2002 saw the Lafarge Group buy Gyvlon under the Gypsum Division, up until 2013 when Lafarge sold Gyvlon UK to the Minersa Group from Spain. The Minersa Group manufactures HF chemicals which produce the by-product, Anhydrite. Under the Anhydritec division, the Minersa group produce Gyvlon binder across Europe and is the UK and European Market leader.
The company is a renowned European leader in anhydrite technologies for applications and markets such as construction and industrial applications. They are proud to say they have 5 production facilities, 6 laboratories and 2 R&D centres; they have a wide industrial organisation in Europe that covers all markets. Their R&D centres are the priority of new technologies and they work actively on anhydrite-based innovations to provide their customers with the most efficient solutions.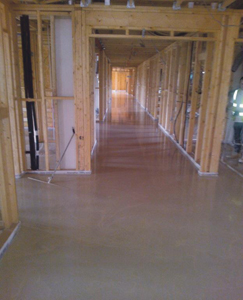 Anhydrite is a mineral that comes from the Calcium Sulphate Family (CaSO4) and does not contain water in its crystal structure unlike gypsum (CaSO42H20) which makes it an anhydrous compound. With this being the main benefit as well as crystalline configuration, this makes anhydrite a unique material beneficial to many industries and its applications. Even though anhydrite can be found in common places such as natural mining deposits and found as a by-product from different industrial processes, the Minersa Group produces processes and markets different versions and varieties of a more sustainable anhydrite.
The company have highlighted that anhydrite can replace traditional cement as a binder for screed mortars and offer many benefits for those in the construction industry. In the floor screed applications it has better fluidity for self-levelling, a higher dimensional stability, its mechanical strength and outstanding thermal conductivity.
One of the company's highly sought-after binder products is the Thermio+, it is the only guaranteed Thermal conductivity screed on the market. The Thermio+ has technology that has been further developed to improve underfloor heating systems by creating a screed that is designed specifically to complement all underfloor heating and cooling systems. Some of the many features this product offers are high and guaranteed thermal performances, low inertia and red colouration to ensure the correct product selection. The benefits of Thermio+ is that the performance of the underfloor heating system is maximised, comfort is boosted by 80% due to thermal diffusivity for a faster increase in temperature with creates a long-term comforting effect and significant savings on heating bills are made. The company are proud to boast that Thermio+ has all of the benefits of Gyvlon Screed but even better. These include very high fluidity for faster installation times, a minimum SR2 surface finish, reduced cracking and no curling, maximum bay size of 300m², no reinforcement or curing membrane needed and contains approximately 36% recycled content in the screed.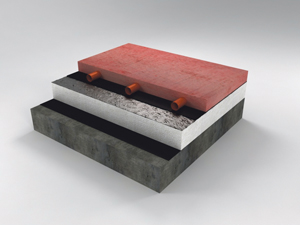 Customer service is at the heart of the company which is why they offer excellent service for all of their clients. The company pride themselves in saying they are specialists in the Liquid Flowing Screed industry. They manufacture in their UK base, Anhydrite Calcium Sulphate binder, which is used by their Readymix customers, to produce liquid flowing screeds. The company are always keeping well ahead of the ever-changing needs of the industry and clients which is why Anhydritec have created a new faster drying FD screed, which is due to launch this year, as well as another new product later on in the year to fulfil and exceed client expectations.
The company exhibit at the ECOSHOWCASE trade show many times during the year; their most recent exhibitions will be held at Manchester on the 13th March at Glasgow and 14th March at Newcastle.
For further information or general enquiries, please visit the Anhydritec website. Alternatively, you can contact the company via telephone or email.
T: +44 (0)1925 428 780