EA Technology was founded in 1966 as the Electricity Council Research Centre (ECRC) and has since progressed to become a recognised expert in asset management solutions striving to ensure networks are maintained effectively (to be safer, stronger and smarter than ever before). The award-winning company has been acknowledged on a number of occasions for not only its commitment to industry compliancy and best practice bur also for its dedication to prompting power asset setup security and functionality.
Its successful approach to trading has attracted a varied range of esteemed clients; government bodies, commercial organisations and owners & operators of electricity networks working amidst the mining, petrochemical, process engineering, manufacturing, utilities, health, defence and infrastructure segments have all benefitted from utilising EA Technology's remarkable products and end-to-end services. Contributing to the enhancement of power system arrangements in a staggering 90 countries, EA Technology has built itself a large customer base over the decades courtesy of its 40-strong distribution network.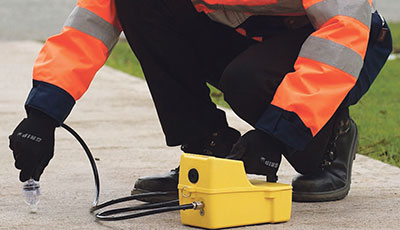 Having worked on all sorts of projects – from electrical distribution to generation and transmission – the environmentally-conscious group have established themselves a reputation as a credible asset management specialist, endeavouring to prevent outages, predict asset failures, augment network operations, build better grips and develop power skills.
EA Technology's UltraTEV Plus² is one of the most popular products to have been released in recent times. The portable, user-friendly device uses skilfully designed algorithms to collect and handle data for the determination of distinctions between true Partial Discharge (PD), noise and other interferences whilst allowing for the measurement of, for example, ultrasonic PD and Transient Earth Voltage activity.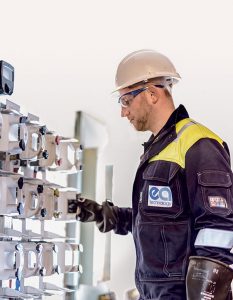 Available in three distinct varieties, the innovation collates data that can be automatically interpreted by users; appropriately responding to the results ensures that informed executive decisions can be made based on asset conditions.
Other advantages of note include an easy to navigate survey mode for swift data capture and direct transferral to computers or company networks (through Wi-Fi synchronisation or USB/SD card usage) – this means little training time is required to keep employees up to speed.
Make considerable improvements to your structure today by getting in touch with EA Technology.
T +44 (0)1513 394181
sales@eatechnology.com
www.eatechnology.com