OVVO®, creator of the innovative, award-winning, INVISIBLE connection system, is excited to announce the launch of another NEW product in the 'V' range, in direct response to industry requirements. The new connector – the V-1230 – incorporates all features of the Interzum 2017 'Best of the Best'-award winning V-0930 in a format that is ideally suited to high grade chipboard of 15, 16 and 18mm thickness, and is also available in both permanent and releasable versions. The V-1230 will be launched at FIMMA, Valencia on 6th February, and will be available to order from www.ovvotech.com from that date.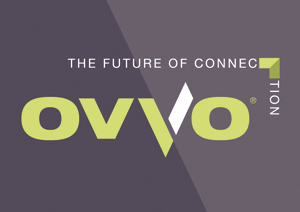 The new V-1230 connector has a deeper profile than the award-winning V-0930 connector, and significantly increases the holding strength delivered in chipboard materials, in which OVVO® can be used to deliver an invisible connection. It works best in high-grade chipboard with thickness of 15mm, 16mm & 18mm and above, and is also compatible with leading high-end materials, such as high pressure laminates, composite material and solid woods.
The innovative dovetail design featured in the 'Best of the Best' award-winning V-0930 connector is retained and delivers increased intrinsic tolerance, which leads to enhanced shear and tensile strength of the joint created; the new connector also features a solid central rib that confers increased joint rigidity. The single piece housing makes automatic insertion possible – a significant enhancement on the design of the original 1240 OVVO® connector.
The team at OVVO® has worked tirelessly with industry partners to ensure the new connector is compatible with benchmark industry equipment – specifically with leading CNC equipment suppliers and software vendors to ensure ease of adoption leading to fully integrated manufacturing processes. Each connection set is used with its own bespoke OVVO cutter for CNC compatibility and all OVVO connection sets are designed to work in conjunction with the OVVO hand tool (AB181), developed with Virutex.
Launching at FIMMA, Valencia, Spain on February 6th the V-1230 will be demonstrated in a range of applications by Virutex on behalf of OVVO Ltd. It can also be ordered directly from www.ovvotech.com from that date.