Portech Systems was established in 1992 by Shahzad Naeem and Naushad Naeem. Based in Birmingham, the company specialise in enterprise mobile apps and solutions. Placed in the mobile computing industry, Portech Systems are proud to say they offer increased efficiency and accuracy of data plus improved customer service. The company believe that having enterprise mobility in today's environment is an essential element for any business; this allows individuals to be in touch with their data at all times, regardless of the location. Portech's aim is simple: to provide mobile enterprise apps that are tailored to individuals specific requirements allowing businesses to benefit from mobilising the workforce.


Customer service is at the heart of the company; Portech Systems promote great customer service from the start of the sale right to the very end and beyond purchases. For over two decades, data collection has been the businesses main focus, providing end to end solutions to the enterprise industry. The businesses experience and knowledge has allowed them to thoroughly understand the oncoming challenges that businesses face on a daily basis. This includes deploying a mobile solution outside and inside buildings and keeping on top of mobile technologies, which is what has pushed their solutions to always be up to date. Portech Systems have faced tough challenges such as selecting appropriate devices for these applications e.g. smartphones, tablets and rugged devices.
Mobile solutions are available for those in many industries, one being customer services and sales industry. Mobile workers that have access to customer record during a service call are benefitted the most as this system offers services such as feed work orders, parts, time, labour, mileage, customer comments and other information that lets the ERP or CRM systems provide feedback. This information can be shared wirelessly across the business in a matter of seconds or within a few hours when sent via a wired network (such as a dock or modem). Wireless methods benefit the most as they reduce the time it takes the system to react or respond to an event.
The challenges ahead in the mobility enterprise sector is the porting of existing enterprise apps running on windows mobile operating systems onto devices running Android for Works OS. Microsoft has announced the end of life of their mobile OS and hence all apps would require a redevelopment of existing software. Portech Systems have already envisaged this in advance and have put into place resources and expertise and are fully geared up to aid companies to achieve this.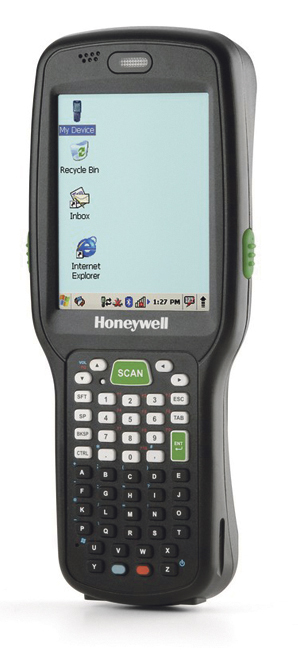 With the end dates set for the life of Windows Embedded, Portech Systems are offering their services to all customers. This will allow organisations to upgrade their strategy and put it in place sooner, so this results in a smooth roll-out due to its earliest cut off point being 6 months away (10th June 2018), the second happening on 9th June 2019 and its final deadline being 4th January 2020, which is only 2 years away.
When moving from Windows Embedded, apps will need to be restructured for them to work on Android devices. Company's apps may have taken years to develop, design and test, so Portech Systems technical team will need enough time to restructure them so that they work efficiently and most importantly, the client is happy with them. Android is likely to be the frontrunner when planning to upgrade apps, as most users are familiar with Android on mobile phones. You can contact the company for a no-obligation assessment of what your requirements are.
The company's main clients are those from SME and Blue Chip companies which come from referrals. 2017 saw the company move to a client site, where they were able to expand and make further future plans. Portech Systems Exhibited at The Midlands Expo that took place on 15th March 2017, which allowed the company to showcase their innovative services and support for the mobile computing industry. The Midlands Expo involves 1,140 exhibitors and 9700 business attendees from across the UK. Over the past four years, The Midlands Expo has built a reputation of being the UK's leading provider of the SME regional business expo.
For further information or general enquiries, please visit the Portech Systems website. Alternatively, you can contact the company via telephone.
T +44 (0)121 624 2626
info@portech.co.uk
www.portech.co.uk