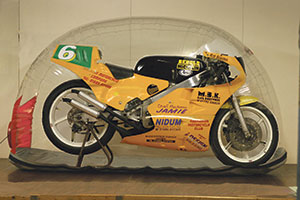 Carcoon are proud to be the official manufacturers and international distributors of all Carcoon products, including BikeBubble, EVO, Veloce, JetCell, HeliCell and a full range of Carcoon Workstations. Initially specialising in innovative car storage systems, their range of products have greatly expanded over the years, all expertly designed in house for each particular purpose. Patented storage units are designed to isolate, stabilise, ventilate and circulate the air within the enclosed protective environment.
One of the company's most popular products, the Indoor EVO Carcoon, distinctive in its design and consisting of a separate top cover and base mat. All the user has to do is drive the vehicle onto the mat and place the cover over the car connecting the plug into a 12-volt power supply. One of the biggest advantages of the EVO Carcoon is its user-friendly and can be used both in garage or outdoor. The EVO Carcoon both indoor and outdoor models can be custom made, therefore allowing both tall vehicles and reduced height units to be catered for.
Additionally, all Carcoon storage systems (including BikeBubble) use the unique 'active airflow' function, re-circulating air using Activated Carbon Filters. This creates a protective 'clean room' within the storage environment keeping the vehicle perfectly protected during the winter months. All Carcoon storage systems boast automatic battery backup and battery management for the stored vehicle.
Carcoon also manufacture a unique and patented range of Free Standing Workstations enable the same high level top quality work offered by traditional body shops at a fraction of the cast, with the added convenience of working on location. Workstations are produced in a whole range of sizes suitable for the smallest paint job right up to units large enough to accommodate painting locomotives on site. Furthermore, the Carcoon Workstation is specifically designed to protect the environment from potentially harmful emissions using a minimum of 2,800 CFM air supply and massive three-layer paint arrest and activated carbon filter chambers.
Carcoon is a very special company in that every single product produced is unique to the company.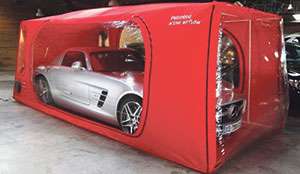 If you would like to get in contact with Carcoon, contact them on the number listed below. Alternatively, if you would like to view an extensive range of their products and services, visit their website.
T +44 (0)161 737 9690
www.carcoon.com