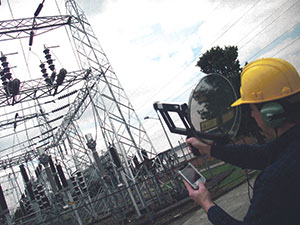 Best Practice is delighted to present Chambers GMBH with our prestigious Product Innovation Award, as a result of their continually excellent technological services. The company was first established back in 1982 by Richard Chambers, great nephew to Jack Chambers, the designer and builder of Vauxhall's first automobile. Taking inspiration from his Uncle, Richard established his own company, based in Germany, and specialising in providing solutions that reduce wear and tear in vehicles and machinery, save on costs, and contribute to a greener future.
With clients all around the world, stretching across Europe, America, and even China, Chambers GMBH has grown to become one of the world's most reliable providers of performance enhancing services. One of the company's most popular products includes the SX-6000 engine treatment, which has seen astounding response from customers.
The SX-6000 lubricant reduces friction on all friction surfaces within gearboxes and engines that are in direct contact with one another, reducing the overall damage inflicted by wear and tear by up to 88% and hence decreasing the need for component replacement. Not only does this lead to significant cost savings, but it also saves on time, maintenance and increases component efficiency too.
In a recent interview with Richard Chambers, Richard explained, "All of our products are easy and safe to use, offering the best product performance on the market. In addition, most of our products have an ROI of over 700%. Our exceptional 88% wear reduction is only offered by Chambers GMBH, with the next best offering only 45% wear reduction."
One of the biggest benefits of the SX-6000 is its classification. In many countries around the globe, certain agencies try to prohibit oil additives from being added to leasing vehicles in the business sector, to prevent the loss of turnover caused by a reduction in wear, and so also their turnover, but also of the emissions their production would cause, which they consider of no importance compared with their turnover, something clearly involved in for instance the diesel scandal.
'Additives' are products which are intended to change the composition of oil and so, in the event of damage, can void any warranties, but with this in mind, Chamber's SX-6000 has been expertly crafted to not interact with any oil, so cannot be classified as an additive. This fact and the performance of SX-6000 over more than 20 years is confirmed by the fact that his product insurance has never been called on years therefore not affecting the general running of an engine. On the contrary, with the considerable reduction in friction, the oil runs cooler, and so has its life extended, which can cause opposition also from oil companies, also concerned with their turnover rather than with the environment.
Better yet, it was recently affirmed by the Chinese Ministry of the Environment that Chambers' SX-6000 reduces fuel burning by 8%, decreasing overall oil burning on roads by 50%, cutting emissions by 15% and reducing CO2 production by 17.5%. As such, the SX-6000 has huge environmental benefits, something that is of prime importance to Richard. He added, "Right now there is too much distracting us from environmental issues, including digitalisation and other stresses." With their more environmentally friendly products, Chambers is inspiring others to be as environmentally conscious as possible, something of which most of his customers are very proud.
The SX-6000 is just one of 5 leading and world class technologies that Chambers can provide. Richard explained, "Our unique 5 technologies allow clients to save whilst achieving more performance. They are in much-rewarding use in all manner of different industries, including motor sports. One of our proudest clients includes a European motorbike Champion who has been winning titles for nearly 20 years now."
Chambers recently made great strides in the lighting industry too. Having been a renowned provider of programmable florescent lighting for years now, they now boast a world-best LED lighting system too. With Chambers, clients can achieve at least 60% savings on lighting costs by using their highly efficient programmable lighting options.
Chambers' Intelligent Lighting System reduces power consumption by 50% in comparison to alternative lighting, an added benefit for both the environment and the consumer, as much less electricity is needed to power the light. The optimal quality of the LED light generator not only produces more light with less electricity, but also comes with a 7-year guarantee, which also reduces the maintenance costs by 66%.
If you would like to get in contact with Chambers GMBH, please feel free to contact them on the number below or check out their website for more information on how to enjoy "Saving with more performance."
T 0049 89903 5638
info@chambers-gmbh.de
www.chambers-gmbh.com