Best Practice are delighted to announce that Enimac have been chosen to receive this issue's Product Innovation Award.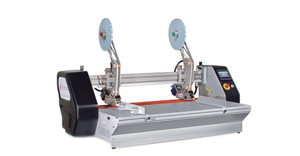 Enimac is an Italian developer and manufacturer of tape solutions, boasting a strong client base that stretches over 20 countries. The company divides its business into three areas: standard tape application machines, custom tape application systems and tape applicator integration projects.
The company's mission is clear: "Our goal is to make our clients more productive by eliminating the production bottleneck associated with tape application. We intend to become an international reference point in the industry by providing customers high quality, functional design and production of adhesive application machines."
Excited clients are saying such things as:
"We have saved so much money in labor and time going with this machine. What used to take us 6 guys 7 days by hand, now takes 2 guys 2 days. This machine is very user friendly."
"We are able to process a very matte and very black card. I did not think this would work as none of the electronic eyes in our printing presses "see" this material, but it works just great on your machine."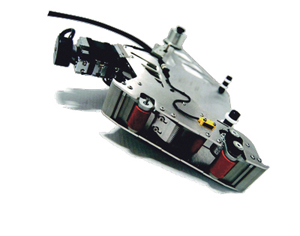 The lack of compressed air means the machines have very low maintenance costs and are fully mobile. All production parameters are quickly and easily entered into the touchscreen. Enimac's patented paste and cut system guarantees speed and accuracy, as well as the ability to cut and apply a variety of adhesive tapes. The tape applicators are individually programmable and easily read and apply tape to white, coloured, black, transparent and die-cut substrates of many materials including paper, cardboard, plastic, metal, and more.
Enimac's X-treme PRO is particularly popular, renowned for its ability to accommodate even the largest formats of offset printing, plus numerous other formats of digital printing. Tape posters, folders, business cards, FSDU's and much more.
In the UK, Ireland and Poland, you can get Enimac products through their official distributor Newtown Packaging
(www.tapemachines.co.uk).
For other international inquiries, contact Enimac directly at
www.enimac.it or
info@enimac.it