UNISIG was established in 1981 by the Swiss Industrial Group (SIG) which was a member of the VDF Group; the company has since then been acquired by Entrust in 1995.

With the head office, production centre and engineering centre based in Menomonee Falls, USA, and the sales and support office for Europe is based in Germany, the company specialise in deep hole drilling machines and services for machines, tools and automation.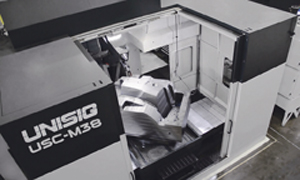 Customer service is at the heart of the company; UNISIG is proud to say that they have a customer base across many sectors and industries such as oilfield, aerospace, defence, hydraulic cylinder production, automobile industry. The company provides nothing but the best service for all of their customers, whether it is general advice before purchasing, at the time of purchasing or even after service.
UNISIG have completed turn-key projects that have allowed them to gain knowledge and confidence in helping the company take on any takes within the deep hole drilling industry. Boasting their contestant and consistent workload, UNISIG can happily accept more workloads, keep tighter tolerances and aim for faster set up times than most competitors because of their great expertise.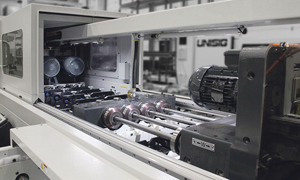 Specific machines can be found via hole specification, process type, industry or even availability. UNISIG have launched new products; series B600R and B850. These new machines allow the rotation of components with features such as landing gear, not only does this drill with accuracy and precision but can be tailored for use with minimal setup times.
The company attend exhibitions such as the EMO show in Hannover, the IWA show in Nuremberg, the AMB show in Stuttgart and the IMTS show in Chicago where they are able to showcase all their innovative products and amazing services.
For further information or general enquiries, please visit the UNISIG website. Alternatively, you can contact the company via telephone or email.
T 0049 71259687590
www.unisig.com