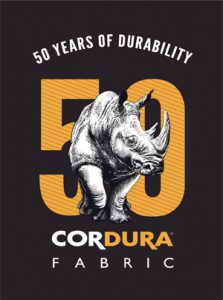 New fabrics, new innovative technologies, special collaborations with brands and personal CORDURA® brand stories celebrating the heritage and the future of CORDURA® fabric are all coming together in 2017 for this golden anniversary.
INVISTA's CORDURA® brand is celebrating five decades of continuous advancements that have helped shape the world of workwear – as well as military and outdoor products.
In honour of its 50th year, the brand is launching an array of new fibre and fabric innovations, exciting end-use applications, on-trend collaborations, as well as a '50 for 50' global roadshow. There is a special microsite featuring all the latest news and activities www.cordura.com/50years and throughout the year you'll get a chance to catch up with all the fun as stories of the past and present are added from supply chain partners and brand customers.
"This very special year is going to be one for the books as we unveil our most ground-breaking innovations and collaborations," said Cindy McNaull, global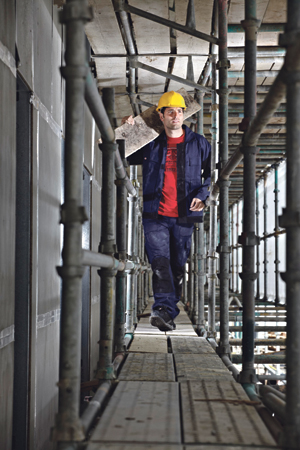 CORDURA® Brand and Marketing Director. "Since commercialization of the fabric in 1967, the CORDURA® brand has worked hand-in-hand with its mill and supply chain partners to break moulds and blaze new trails – with all signs, roads and paths leading to a next generation of durable solutions. And 2017 may be the best year yet.
The brand kicked-off its celebration in early January 2017 with:
A new fibre technology designed for military uniforms
A new workwear range with Dickies – available in the Autumn
New denim and wool fabrics from Cone Denim and Woolrich
Award winning collaboration with BLACKYAK mountaineering gear.
INVISTA's CORDURA® brand essence celebrates individual durability: As Long As The World Is Full Of Durable People, We'll Keep Making Durable Fabrics™. Known for its resistance to abrasions, tears and scuffs, CORDURA® fabric is a primary ingredient in many of the world's leading high-performance gear and apparel products ranging from luggage, upholstery and backpacks to footwear, military equipment, tactical wear, workwear and performance apparel. The CORDURA® brand is a registered trademark of INVISTA, one of the world's largest integrated polymer, intermediates and fibres businesses.
To learn more about INVISTA's CORDURA® brand, end-use products, and marketing tools, please visit: www.CORDURA.com and follow us on Facebook, Twitter, Instagram, LinkedIn and YouTube.